Mehran University Entry Test Date 2013, Result Merit List
By Moin akhtar on August 16, 2013 4:01 pm in Entry Test / 3 comments
Mehran University is going to take its Entry Test on Date Sunday 27th October, 2013 so Result of Entry Test and Merit List for admission 2013 will available here for all those students who have submit their application form to the admission office of the Mehran University for the purpose of Taking admission. After the admission office received your application form a roll number slip will be issued to you given address this roll number slip is very important regarding Entry test. As without that roll number slip a candidate will not be able to get in the entry Test 2013. Officials of the Mehran University has now declared the final date for the Entry test 2013 that will be taken for the purpose of Undergraduate admission for the new session of this year. Entry test Result will then decide the person that who are capable to taking admission in the Mehran University. Once University is being free from Taking entry test then the result is being prepared and on behalf of the result University officials will able to issue the Merit list for the admission.
Mehran University Entry Test Result 2013, Merit List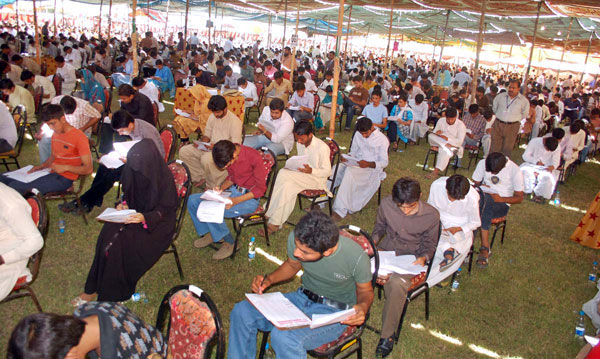 Entry Test Detail:
All Eligible Candidates have to appear in the entry test which will be on 27th October, 2013 at 10:00 am in the morning at Mehran University of Engineering and Technology, Jamshoro.
All those candidate who will not get passed in the entry test will automatically consider to be disqualified for the admission in undergraduate programs.
Admission slip or admit card will be sent through a courier service to the address candidate mentioned in the application form and that admit card is necessary at the time of entry test otherwise candidate will not allow to sit in the examination.
If any candidate did not receive its admit card then he or she can contact to the admission office from 21st October till the 25th October, 2013 during office hours.
After the 25th October no admit card will be issued at any case
Candidate have to reach to the examination centre at least one hour before the exam starting time as the exam starting time is 10:00 am then candidate have to approach at 09:00 am.
Entry Test Answer Key: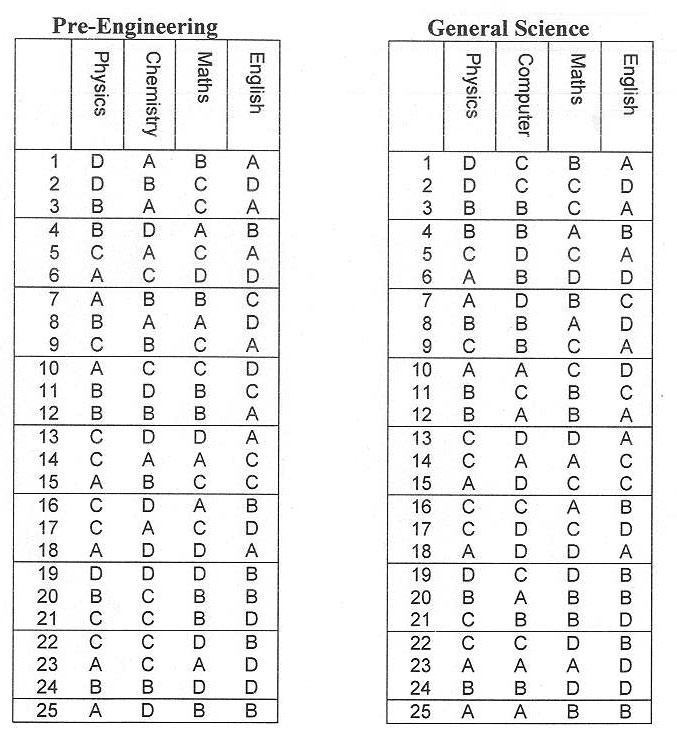 Entry Test Result:
As the Mehran University Entry Test is on 27th October so it is expected that the entry test result will be issued till 31st October, 2013 so stay in touch with this page to get your Mehran University Entry Test result 2013 on time.
Enter Your Seat Number Here
Merit List 2013:
Mehran University merit list 2013 is very important for the students as only those students who got their name in the merit list will able to get admission in the undergraduate programs at Mehran University. so Candidates keep in touch with this page of ilm.com.pk to stay up to dated and get all the latest updates about the Merit List 2013.
For More Information Contact the admission office
Ph: 022 2771704, 022
2772254-74 (Ext: 7700, 7702) Fax: 022-2772196.
(Prof. Dr. Rizwan Ali Memon)
Director Admissions
Mehran University Entry Test Date 2013, Result Merit List

,

6.5

out of

10

based on

27

ratings
Share
Tweet
About the author
I am Professional Writer on the Career Consultancy and trying to facilitate the students for delivering the educational services along with the fastest growing educational website of the Pakistan Moin Akhtar
Related Posts