MBBS, BDS 1st, 2nd, 3rd Merit List 2016 of all Azad Jammu and Kashmir Medical Colleges including 2 Public and 1 Private Sector Colleges that are Mohtarma Benazir Bhutto Shaheed Medical College, AJK Muzaffarabad Medical College, Mohiuddin Islamic Medical College will be available here on this page as soon as the officials of the Medical Colleges display the merit list. On October, 2016 University of Health Sciences UHS takes the MCAT entry test from all the students who wants to be a doctor in the Future as MCAT is the Medical College Admission Test and only those students who will clear this entry test will be able to get the admission in the session 2016. The final selection merit list is based on the 10% matric result, 40% Intermediate result and 50% on the MCAT entry Test taken by UHS. That clearly shows that how much importance does this entry test carries. So as the Entry test is taken on October, 2016 UHS official declares the result of MCAT entrance Test. So after the declaration on the result the admission procedure in these three medical colleges of the AJK is started and students are busy in submitting their admission form so that before the last date for the form submission their form is submitted and then their name could be entered into the MBBS, BDS merit list 2016.
Azad Jammu and Kashmir Medical Colleges MBBS, BDS Merit List 2016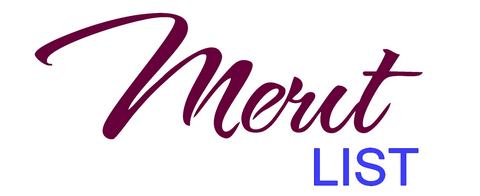 Mohtarma Benazir Bhutto Shaheed Medical College Merit List 2016 : Announced
AJK Muzaffarabad Medical College Merit List 2016 : Announced
Mohiuddin Islamic Medical College Merit List 2016 : Announced
Stay in touch with this page in order to get the merit list of all the Medical and Dental Colleges of Azad Jammu and Kashmir because as soon as the University official will display the merit list you will be able to get the final merit list from this page. This page will keep you up to dated from all the latest updates and news so keep visiting this page frequently.
Azad Jammu Kashmir AJK MBBS, BDS State Entry Test 2016
AJK Medical College Entry Test 2016 Date, Form, Schedule
This year in the Azad Jammu Kashmir MCAT Medical Colleges Entrance test there were total 2409 students appeared in which the students that are able to get above 60% marks in the entry test are 1201, from 50% to 59% there are 319 students and remaining 889 students lies down. There are total 300 seats in all the Medical Colleges of the AJK as there are three colleges 2 are working as Public and 1 is working as Private and the number of seats in each year they allowed are 100 seats each that means that these 1201 are against the 300 seats so is your name is among that luckiest 300 candidates who will able to get admission in the medical colleges this year or not. Well this thing will be decided by the MBBS 1st Merit list which will be soon displayed by the UHS official and you are able to check that from this page. AS there are two source if you want to check the Medical colleges merit list 2016 that is visit the University campus and second in visit this page in both cases you will get AJK Medical Colleges Merit list 2016.