1st, 2nd, 3rd and Final Merit List 2015 of the King Edward Medical University Lahore will be available on this page so students there is no need to go to the university and see on notice board that whether your name is in the list of the students who got admission in the University or not. The modern way of communication like internet is for the easiness of human so just sit at your home and visit this page as this page will provide you the official King Edward Medical University Lahore Merit List that are being officially declare d by the management. Well last year in 2013 there were total 303 students that will able to get admission in the University and it is become the top and most preferable university of the students of the Punjab that is the reason that many students want to take admission in the University but due to limited number of seats University could not allow all students admission that is why merit list 2015 is being displayed from the official and only those students who will be able to get really good marks in the FSc Pre medical as well as the entry test that is being taken by the University of Health sciences UHS Lahore.
King Edward Medical University Lahore Merit List 2015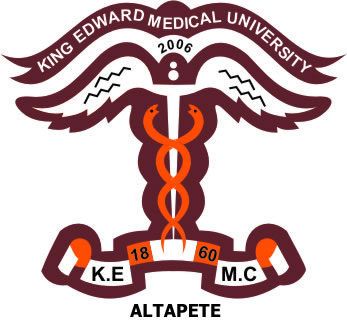 KEMU Merit List Session 2015-2016:
List of Candidates Selected on Open Merit Seats for Government Medical Institutions of the Punjab
(Session 2015-2016)
(30 th October 2015)
King Edward Medical University, Lahore
Allama Iqbal Medical College, Lahore
Services Institute of Medical Sciences, Lahore
Sheikh Khalifa Bin Zayed Al Nahyan Medical & Dental College Lahore.
Fatima Jinnah Medical College, Lahore
Ameer ud Din Medical College, Lahore
Nishtar Medical College, Multan
Rawalpindi Medical College, Rawalpindi
Punjab Medical College, Faisalabad
Gujranwala Medical College, Gujranwala.
Sargodha Medical College, Sargodha
Quaid-e-Azam Medical College, Bahawalpur
Nawaz Sharif Medical College, Gujrat
Khawaja Muhammad Safdar Medical College, Sialkot
Sahiwal Medical College, Sahiwal
Shaikh Zayed Medical College, Rahim Yar Khan
Ghazi Khan Medical College, D.G. Khan
There are many Universities that are offering MBBS and BDS courses in Punjab Pakistan but the final merit list of all Punjab Medical Colleges are being prepared by the UHS so after the first preference student move towards the Allama Iqbal Medical College and then Fatima Jinnah Medical College and then Services Institute Of Medical Sciences Merit so students if you wan to see merit list 2015 of these top medical and dental Colleges of Punjab then you can check it here after clicking on the relevant college.
UHS Last Year Medical Colleges Merit List
King Edward Medical University were established in year 1860 as this is the oldest medical institution in the Asia which is formally known as the Lahore Medical College. It is the finest Medical College in the Lahore that is the reason that it is the most preferable university among the medical students. The highest merit of the MBBS is in this medical University so only the top 300 students in medical entry test and FSc Pre medical will able to get admission in this College so students you have to stay in touch with this page so that you can get King Edward Medical University Lahore Merit List 2015 as soon as the official authority declares it because after the 1st merit list candidates only have 2 to 3 days to submit their dues of the Universities otherwise their name is being replaced by the other candidates that is next in the merit list waiting so students keep visiting this page frequently so that all the latest updates can be reached to you on time and correctly. This page will be updated on the day and merit list will be available here on this page as soon as the King Edward Medical University Lahore Merit List 2015 is being displayed.