BISE Gujranwala Board Intermediate Part I,II Supplementary Results 2012
By azy+ on January 29, 2012 11:28 am in Results / 74 comments
All those students who are waiting for BISE Gujranwala Board Intermediate Part I,II Supplementary Results 2012 can see their supplementary exams result here on this page as it is expected that Board of Intermediate and Secondary Education Gujranwala will going to be announce their inter supply result in the last week of  January 2013. In the annual exams of intermediate students shows good effort this year but still their are some supply of those student who takes study for granted or some other reason but the fact is that this year in 2012 intermediate annual exams passing ratio was just 52.14% and remaining app 48% get supply in one subject or more. This ratio is well good as compared to the last year in 2011 as in 2011 the passing ratio of intermediate exams were 39.53% that means students are giving their much attention to studies and taking study a serious factor of their life.
BISE Gujranwala Board Intermediate Supplementary Results 2012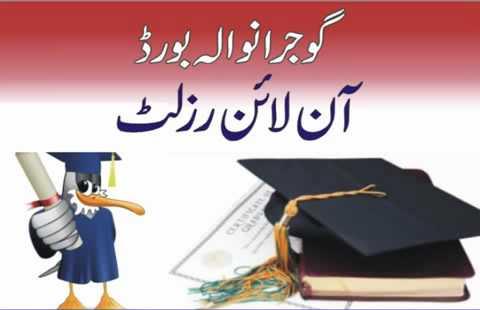 BISE Gujranwala Board Intermediate Supplementary Results will be available here as soon as it is declared
The big role of telling students the benefits of education goes to the government and the organizations in Pakistan who are working to get people educated. Government of Pakistan specially Chief minister of Punjab Mian Shahbaz Sharif is now always ready to do something good in the field of education that is in benefit of the students or nation.
In the annual examination of intermediate 2012 Saba Khalid stood first with 1034 marks, at second position there were a boy named Muhammad Bilal Younis with 1026 marks and at third again a girl Zainab farooq with 1022 marks in intermediate. Education is the first priority of the 21st century children but we don't know the reason that why there are always a number of students who are not so much serious about study that is the reason that why every year passing ratio of the student did not rise up.
Well there is a good news for all those students who are waiting for their intermediate supplementary exams 2012 and that is the result will be announced in the last week of January 2013 so keep in touch with this page and visit this page frequently to stay up to dated from every updates of Board of Intermediate and Secondary education Gujranwala. On the day of declaration of result here on this page you can see a box below the mid picture what you have to do is just comes and enter your intermediate Supplementary exams roll number and click on get result after that within no time your result will be in front of your eyes. If you are seeking for a website that will be not hang on the day of the result like other websites and you get your result in no time than you are at the right place. So don't lose your contact with this page if you want to be updated from every single news regarding BISE Gujranwala Intermediate Supplementary result 2012.
BISE Gujranwala Board Intermediate Part I,II Supplementary Results 2012

,

5.8

out of

10

based on

42

ratings
Share
Tweet
About the author
Related Posts