NED University Entry Test Result 2013
By Moin akhtar on October 10, 2012 4:37 pm in Results / 10 comments
NED University Karachi Entry Test Result 2013 will be here as soon as the official declare the date of the result  and there are 1952 seats that are available for the classes session 2013-2014. NED is the oldest university that are playing role in preparing the graduate engineers for the nation Pakistan. NED University of Karachi Engineering and Technology admission test of year 2013 is taken on Saturday 28th September, 2013. This year there will be more than 6400 candidates who will attend this entry test just to take admission in the University but there is just 1952 seats that are available and only those students who have passed from the inter examination with good marks and also get good marks in the entry test too are able to get a seat in NED University.
Pre -Engineering Entry Test Answer Key
Pre-Medical Entry Test Answer key
NED University Entry Test Result 2013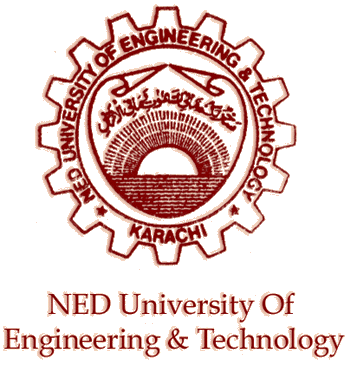 Click on the down link to see NED result of entry test which is being conducted on 28th September, 2013. Well this is not available yet but will be as soon as the University Official will declare it so stay in touch with this page for the Online NED UET University Entry Test Result and all the updates regarding the official dates.
CLICK HERE TO GET YOUR RESULT
NED University also make its name in the list of that Universities those who do not accept any preferences among students. University officials also told that by viewing number of students who applied for the entry test some of the admission criteria is changed like passing marks are increased from 40% to 50% so now students have to prepare hard as they have to took 10% more marks. Answers key of that entry test is also uploaded on the official website of NED University on 6th October 2012 evening.
NED University of Engineering and Technology is consider to be the best university in Pakistan since its inception from 1922 and offer a wide range of courses that are Faculty of Civil Engineering and Architecture, Dean Faculty of Civil Engineering and Architecture, Department of Civil Engineering, Department of Environmental Engineering, Department of Architecture and Planning, Department of Urban and Infrastructure Engineering, Department of Petroleum Engineering, Department of Earthquake Engineering, Faculty of Mechanical and Manufacturing Engineering, Dean Faculty of Mechanical and Manufacturing Engineering, Department of Mechanical Engineering, Department of Textile Engineering, Department of Industrial and Manufacturing Engineering, Department of Automotive and Marine Engineering, Faculty of Electrical and Computer Engineering, Department of Electronic Engineering and many many other courses.
NED University merit list 2013:
NED University Entry Test Result 2013

,

6.6

out of

10

based on

96

ratings
Share
Tweet
About the author
I am Professional Writer on the Career Consultancy and trying to facilitate the students for delivering the educational services along with the fastest growing educational website of the Pakistan Moin Akhtar
Related Posts