The Importance of Computers in the Modern Education
By Fareeha+ on July 20, 2012 9:36 am in Education News / no comments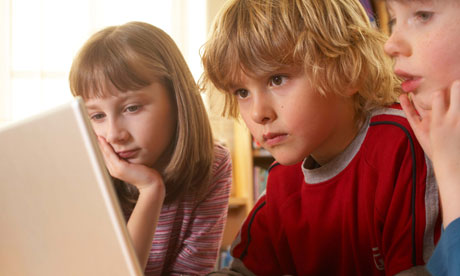 In this modern era where everything is technology savvy, the importance of computers in the field of education cannot be ignored. There are so many different things that a student can and has to do with computers. Although parents are somewhat reluctant to let their child use too much of computers because of the negatives, however this is a risk parents have to take in order to ensure that their children prosper. Elders, especially grandparents have a hard time accepting the fact that in their times, there was no need for so much technology, but there are so many things these days that students require the help of technology. The key is to keep a balance in the usage.
Assignments, projects, presentations, extracurricular activities and many other aspects require the use of computers for students.
Assignments and Projects:
First of all, teachers prefer projects to be typed or in the soft copy, where computers are a must. Secondly the education system has gone out of the concept of only book reading. There are so many websites, research material available on the internet where students can not only learn about their projects but also gain extra general knowledge about the world.
Presentations:
Another great usage of computers in the education system is where students are asked to give presentations about their projects or some other topic. There are so many helpful resources online where students can get guidelines about how to make their presentation excel and get good grades. The need for computers and the internet is ever growing and parents and elders have to accept this fact and not stop their children from growing in this field.
Computer Sciences:
There is a whole field dedicated to computer studies and information technology and people actually do PhD in computer sciences. The subject of computer is taught to children as early as in grade 2 and its importance can be understood from this.
Extra Curricular:
There are a number of different software that can help students enhance and grow in their hobbies such as music, photography, video editing and so much more. The students have a chance to explore their options and perfect themselves in their hobbies as well.
The importance of computer sciences can be understood from the concept that there is no field of education or business where computers are not being used for one thing on the other. This technology savvy world demands that we keep up with the advancements and stay in touch with the outside world.
The Importance of Computers in the Modern Education

,

4.6

out of

10

based on

14

ratings
Share
Tweet
About the author
Related Posts