Training and guidance for joining ISSB Test
By azy+ on December 27, 2010 7:53 pm in ISSB / 5 comments
Inter selection services Pakistan is the best services regrading the selection the military and the civil people for the prosperity of the nation which is the Pakistani nation.Inter selection services training and guidance for taking that test and ISSB Test for the Pakistan is the best test regrading the Pakistan who want to join the ISSB Test in Pakistan by the Inter Selection Services Board Pakistan. Below given points are the main points for the training and guidance of the ISSB Test Pakistan.ISSB Test always prefer that you should response naturally and if your responses learn your Chances of selection decreased as for as ISSB Test Concerned.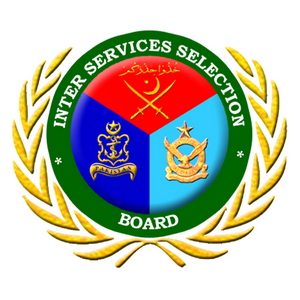 Here are some guideline available which you increase your chances of selection. Most experienced and those candidates who recently take part in this ISSB Test. This Page will further guide you how selector judge you on which basis. Analytical Skills and well as Personality comprises of Natural things can enhance Chances of selection by inter service Selection Board.
If you are perspective candidate of ISSB test and want to prepare own their own at Home than you must follow up guidelines as displayed here at this page. Don't use Coaching centers for preparation because it decreases chances of election than increases. Selectors always seeks original personality of candidate and when a Candidate do unnaturally than they got poor response upon selection as well.
ISSB Test Appearance
You can tell a lot from a person's appearance. Show us you have got a sense of personal pride.
ISSB Test Self Confidence
Self-confidence and maturity are largely the product of experience. You can strengthen these qualities by participating in-group activities, taking on responsibility and exercising independence.
ISSB Test Expressions
We look for people with good expression, may it be Urdu or English, clear direction, a good vocabulary and sense of grammar. Try to develop these by joining in debates and group discussions.
ISSB Test Academic Ability
Good academic results mean you will be good at absorbing the training of advanced and sophisticated equipment. Make your English and Mathematics sound.
ISSB Test Leadership
If you possess the above qualities, you will have a greater potential for leadership training. Try and seek out positions of responsibility in academic, youth, social or sports activities.
ISSB Test Fitness
Take adequate physical exercise in the run up before you report at the ISSB.
ISSB Test Motivation
You should be convincing and sincere in your reasons for wanting to join armed forces. Make sure you really know for what and why you are applying.
ISSB Test Awareness
We are looking for people with an awareness of the world around them, and an interest in military matters. Discuss current affairs and defence issues with your parents, teachers and friends and keep yourself updated with good newspapers.
Training and guidance for joining ISSB Test

,

6.2

out of

10

based on

6

ratings
Share
Tweet
About the author
Related Posts