How to Write Cover Letter for Job?
By Fareeha+ on July 2, 2012 9:06 am in CV & RESUME / 1 comment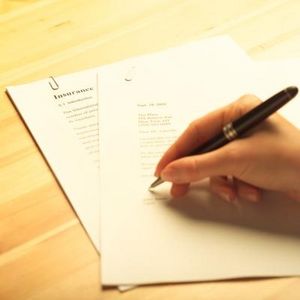 Creating a cover letter for a desirable job can be stressful task and it must leave a good impression on the recruiters because the approval or rejection largely depends upon that. If you get successful in presenting your skills, abilities and achievements in an appropriate manner through cover letter than chances for getting hired are increased.
Don't make haste and invest as much time in writing a cover letter as you would normally do for resume or CV, because it is also highly important. A job application with poor cover letter may not be considered in the first place.
Format cover letter properly by setting margins of 1 to 1-1/2 inches at all sides then choose a suitable font like Times New Roman in 12 point size, now type header at the top center of the page including personal information and contact such as name, address, cell number and email.
Add a blank space and then type in salutation like "Dear Mr. Khan" or" To Whom It May Concern" when you are unable to obtain exact name of the concerned person. Don't forget to put colon after that.
After that, begin with the first paragraph of the cover letter. Write the designation for which you are applying. Briefly explain the reason for your interest in that position or particular company but don't overdo that. Type a precise sentence of highest educational degree you have pursued. Make sure the first paragraph is no more than three to four sentences.
In next paragraph, clearly mention skills and abilities you have, that should be relevant to the job requirements or add. Providing some examples of your top qualifications and skills such as job titles with company names where you have been working is a plus point. It can be broken into multiple paragraphs according to the length of the sentences. For vast experienced applicant, it can go beyond five sentences.
Adding complete history of your previous employment, it is highly necessary because it gives you an added benefit of getting considered for the desirable position. More experience will certainly lead to higher chances of success.
When you are done with writing all important stuff, refer to your resume or CV enclosed with the cover letter. Inform the HR that you will be available for an interview at their convenient time or whatever is suitable for you. Include contact number where you will be available for them, although it's been previously included in your CV.
Thank the hiring manager for offering you a position and taking your job application. Finally type "Sincerely", Drop down four lines and type your full name; add one more space and type 'Enclosure' depending upon the number of the pages you are sending. In the space in-between 'Sincerely' and 'full name' put your official signatures.
At the end, do proof reading several times and clear any mistakes.
How to Write Cover Letter for Job?

,

7.6

out of

10

based on

5

ratings
Share
Tweet
About the author
Related Posts