Exams and Weather Effects Come Together
By azy+ on February 28, 2012 9:18 am in Learning articles / no comments
Weather has very influential effects on the exams. This is very common to be witnessed that the weather has caused the abundance or cancellation or even postponement of the exams. This can be due to unfavorable weather which can make it difficult for the candidates appearing in the specific exams to make their presence possible at the prescribed venue. Weather now days shows so sudden variations this might be in the result of the breakdown of ozone or other environmental complexities which have made weather so unpredictable that you can't predict what type of weather you will obtain on any specific day at time on which any exam has to be taken place.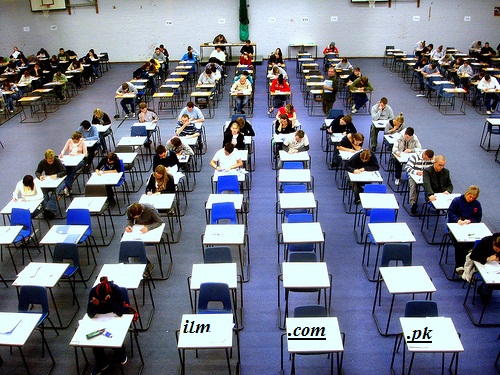 Although there are weather or climate observing institutes and organizations developed in every country even in every city which is dealing with such hot issues of climate unpredictability. They have their specific tools which ultimately predict the climate and weather reports but all what they can give is a judgment over past records and weather directions but this is not sufficient to make sure that what weather or climate will be experienced on any specific date. This is why in modern era many exams are getting sacrificed through the hands of the bad weather. This type of bad weather can be heavy rain fall which can make the students feel uncomfortable or some time even make it impossible for the students to make up to the examination halls. Hurricanes and even wind storms can create hurdles between the examination schedules. This becomes a hinder between the students and the exams which cannot be over ruled neither can be retrieved. Heavy moist and even fog can create problems for the administration to take up their exams especially in the months of December and January because it makes it difficult for the respective to people to make up to their journeys and to get to the examination venues.
This problem has adverse effect on the students who have been preparing for the exams for so long and were not expecting such a sudden change in the schedule. This can be positive as well as negative for the concerned students. Weather can have other effects also which will not cancel the exams but still will have an adverse effect on the performance. This can be the problem in winters if proper warming and heating facilities are not provided in the examination halls which will make the students feel uncomfortable to the cold and simultaneously if the examination halls have not proper cooling system in the scorching heat of summers. In this case the students will be unable to concentrate properly to their exam due to the unfavorable climatic condition which are hindering in their performance. So the weather has several influential harms on the exams causing the performance of the students to get declined dramatically if not coped.
Share
Tweet
About the author
Related Posts