go Binary Options Signals Apk 5 Download
USEFP Undergraduate Exchange Program For Pakistan 2015
Binary Options Robot Online Daily
Candidate should be the citizen of Pakistan
Age of the candidate is not more then 25 years old
Candidate should be currently enrolled in the University of Pakistan in any undergraduate programs
Candidate should have strong leadership qualities
Students who have serious interest in the learning from the United States Universities
Good English proficiency
Those students who have some experience to travel internationally should be encouraged and will get preference.
Us Stock Exchange Closing Time
Best Safest Binary Options Brokers
General Instructions for forms:
Please answer ALL questions on the application in English.
Include your full, legal name, family name (surname) as spelled on your passport.
Include complete contact information (including index codes for all addresses and city/country codes for all phone and fax numbers).
Do NOT leave any spaces blank. If a question does not apply to you, enter "N/A" (not applicable).
All forms and supporting materials should be typed (if possible) and submitted with the completed application. Handwritten applications must be neatly printed in black ink.
Write your full name and country of citizenship in the top of each page.
Complete application Package, including academic transcript and letters of reference, Must be received by the deadline at programs Department, USEFP, P.O.Box 1128, Islamabad before 4:30 pm till 28th November, 2014. Please note that you cannot send application through courier to a PO. Box Address.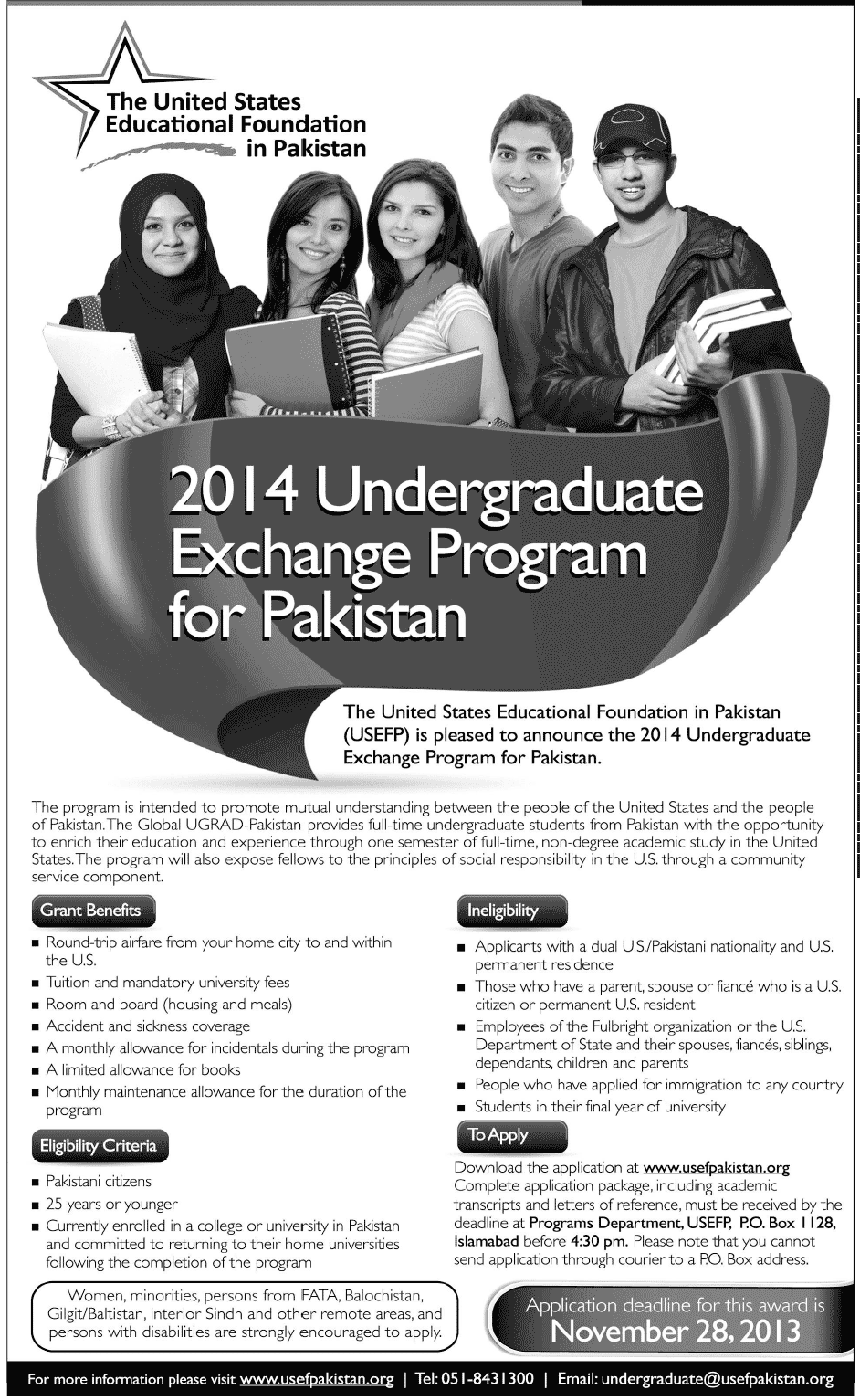 Women, Minorities, Persons from FATA, Balochistan, Gilgit/Baltistan, Interior Sindh and Other remote areas and persons with disabilities are strongly encouraged to apply.
Do send your application form till 28th November, 2014 because all the application that are received after that date should not be entertained in any case.
USEFP Undergraduate Exchange Program For Pakistan 2015

,