Do you know about the University Student Life in Australia as the Social life of a student that are in Australia is very attractive and charming. Now a days Australia is at the top of all other nations where the international students preferred to go for the study purpose. As this nations has a number of Quality produces educational institute but the mean while one of the other reason in preferring Australia is the student life there as it is really attractive and enjoyable and a students demands this that the university where if they want to study then he or she have complete environment of study and if they want to enjoy then there should also be a place to enjoy and the combination of these desires are in front of you in shape of Australia. As Australia is most preferable place for the students same is the case with the Visitors as one part of its economy come from the tourism. Every year a number of tourist visit this place to get joy f the open spaces, Beautiful Beaches, Less expensive life style of people and the environment in whole Australia. These are the few thing that put a shining stars on Australia to visit and when all these thing will be provided to a students with a number of quality educational institute then how could students stop them self from being apply for the Australia for student Visa. There are many regional areas of the Student Life in Australia that have a strong cultural differences with well established ethnographic peoples.
Student Life in Australia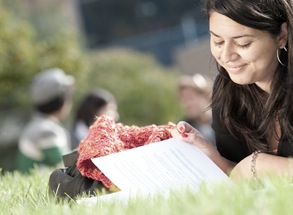 Al the educational costs for the students in Australia is comparatively less than all other nations like USA, Malaysia and other countries that allows admission for international students. According to an average a students need near about AUD$10,000 for one whole year to live and enjoy the life of student in Australia.
There is not a defined accommodation that is only available to the local and International Students but there is a variety and you choose according to your own enforceability and easiness. There are some students who prefer aloe living but at the same time there are some students who prefer share accommodation.
There are many schools, colleges and universities that arrange social events such as music festivals, dramas, visits to famous shops, markets, theatres and historic sites and beaches just to keep fresh and entertain students.
Many schools, colleges and universities have games rooms, computer rooms, sports centres, libraries and cafes and can arrange local sports facilities such as cricket, hockey, golf, tennis or horse-riding to encourage sportsmen spirit in candidates.
Every region has something special to offer from sports such as swimming, surfing or rock climbing, top class football and rugby, regional foods, world class pop music and classical orchestras.
When we talk about the Australia than it has some of the best restaurants, hotels, food chains in the world, and you can find all types of food there with ease.