Objectives of Diploma Programs
This one year diploma program is intended to train students to function as a resource for dealing with the epidemics, disasters, waste management and to carry out independent research on related issues. Main objective of the diploma cove monitoring of the public health programs, hospital administration, disaster management, epidemic management, bio hazard management, postwar disaster management, earthquake and flood management, surveillance and disease  control, management of vaccination program and training of pharmaceutical sales executive/representatives.
Eligibility Criteria
F.SC. (Pre-Medical) Min. 2nd division
Admission / Tuition Fee:
48, 000/- Semester-I
27,000/- Semester-II
Last Date for Application Submission
Last date for application submission is 27th September, 2012
Merit List: 01 October, 2012
Enrollment: As per schedule
Application forms are available from University website. An amount of Rs. 300/- has to paid along with application form at Habib Bank Limited, Civil Lines Branch, Lahore in form of Bank draft in name of Treasure UVAS, Lahore.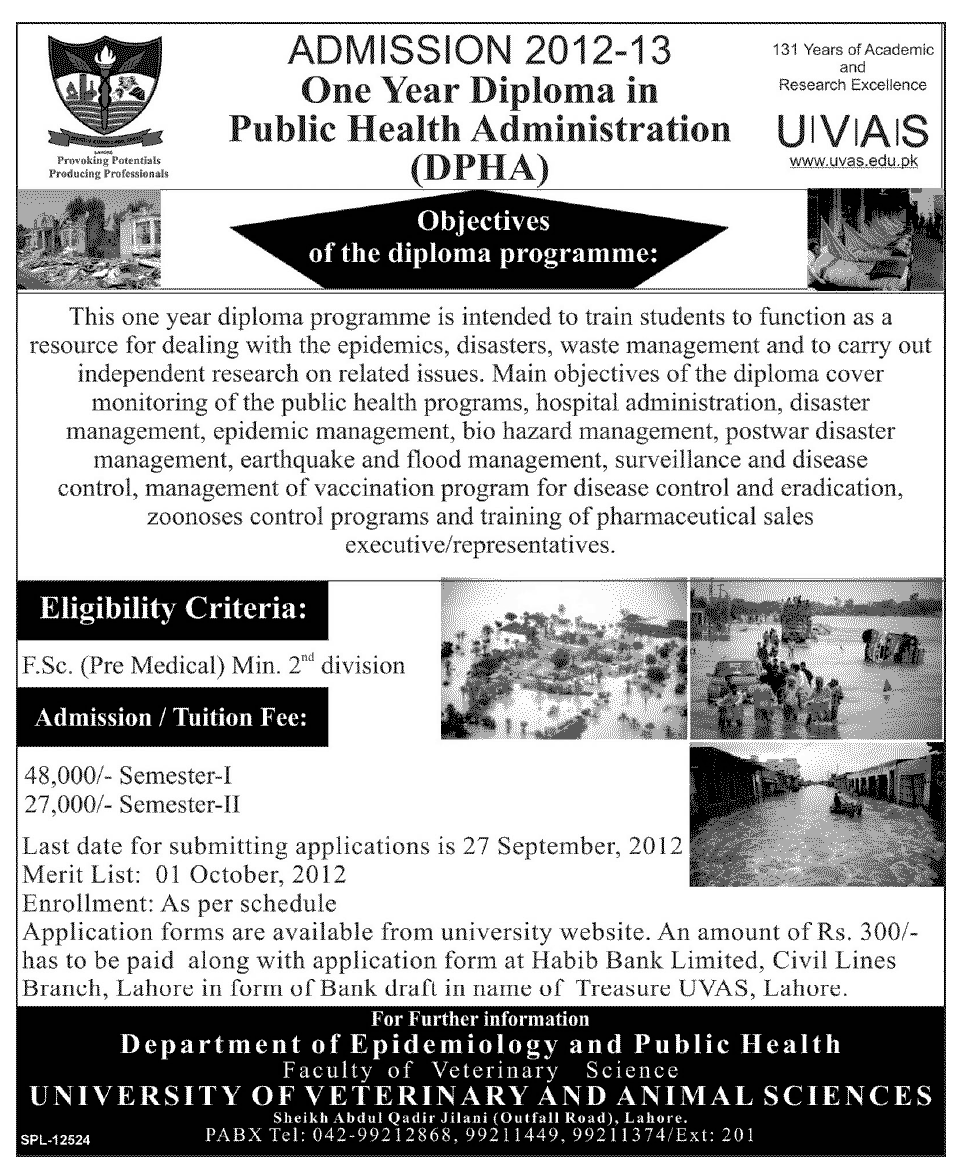 Contact Information  
University of Veterinary and Animal Sciences – UVAS
Syed Abdul Qadir Jillani (Out Fall) Road, Lahore – Pakistan
Tel: 92-42-99211374, 99211449
Email: [email protected]