The announcement of Government College For Women Gulberg Lahore Admission 2020 is open for programs of FA, FSC, ICS, and G.Sc. So wishing candidates can collect admission form from the admission office. The last date to submit the application is expected in the last week of September 2020. Government College for Women, Gulberg has a history of academic excellence for about four decades. It has been making steady progress and reached another milestone when it successfully launched the second shift classes at the intermediate level. This is another effort in providing quality education to the students of Pakistan. At Government College, the administration believes that a healthy mind needs a healthy body and vice versa so the teaching is not restricted to classroom lectures only. The college encourages the students to participate more in academic and co-curricular activities. College provides ample opportunity to enrich students learning experience through scholarly seminars and lectures in which learned scholars of national and international fame share their experience and researches. This exposure helps in improving their sense of questioning and reasoning by polishing their analytical abilities.
Government College For Women Gulberg Lahore Admission 2020
For the knowledge of the women, now Government College for Women Gulberg Lahore Admission 2020 is open and female candidates who have interested they can easily apply online, as well as they, can avail the prospectus and admission form from campus. As well as all fee structure of courses is mention for the facilitation of the students because before admission every one finds these things then they decide about registration.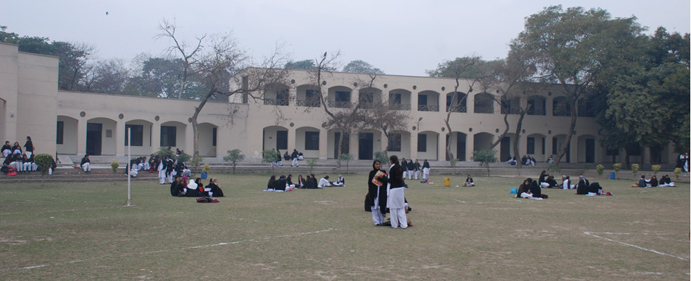 Admission Procedure for Intermediate:
The application form for admission and prospectus can be obtained from the college office.
All admission will be made strictly in accordance with the policy of the education department, Government of Punjab.
Admission to FA/ Fsc/ ICS/ GSC class will be made as per schedule after the declaration of Board results.
Candidates failing to deposit their dues within the time limit shall lose the right of admission and their seats will be allocated to the candidates next on the merit list.
If a candidate wants to apply in more then one category, She should apply separately as these different categories have separate merit, and no form is liable to be interchanged. so it is all about the Government College For Women Gulberg Lahore Admission 2020.
Documents Require with Admission Form:
A copy of the Character certificate from the head of the institute last attended.
Four photocopies of matriculation.
Original migration certificate in the case of applicants is from a board other than Lahore.
4 recent passport size photographs.
A copy of the father or guardian national identity card.
For any further information about Government College For Women Gulberg Lahore Admission 2020, please contact the college office.
Principal
Government College for Women
Gulberg, Lahore.
Ph: 5757691