The first 4 star (W4) Private University in the Punjab. Well UMT School of science and technology aim to generate an incessant stream of new scientific and technical knowledge.
This leading school attracts the young talented men and women of tomorrow's technology leaders. This school is trying to raise a culture of best faculties to fulfill its mission.
Program Offers
BS in System and Technology specialization                      
–          Power System and Energy
–          Telecommunication and Networks
–          Electronics and Electrical Systems
–          Robotic, Control and Embedded System
–          Aerospace and Avionics
–          Industrial and Manufacturing System
This school is also offering some other programs which are given below.
Bachelor in Architecture (B. Arch)
BS in Physics
BS in Mathematics
BS in Chemistry
BS in Industrial Engineering
BS in Health Informatics
BS in Information Systems and Technology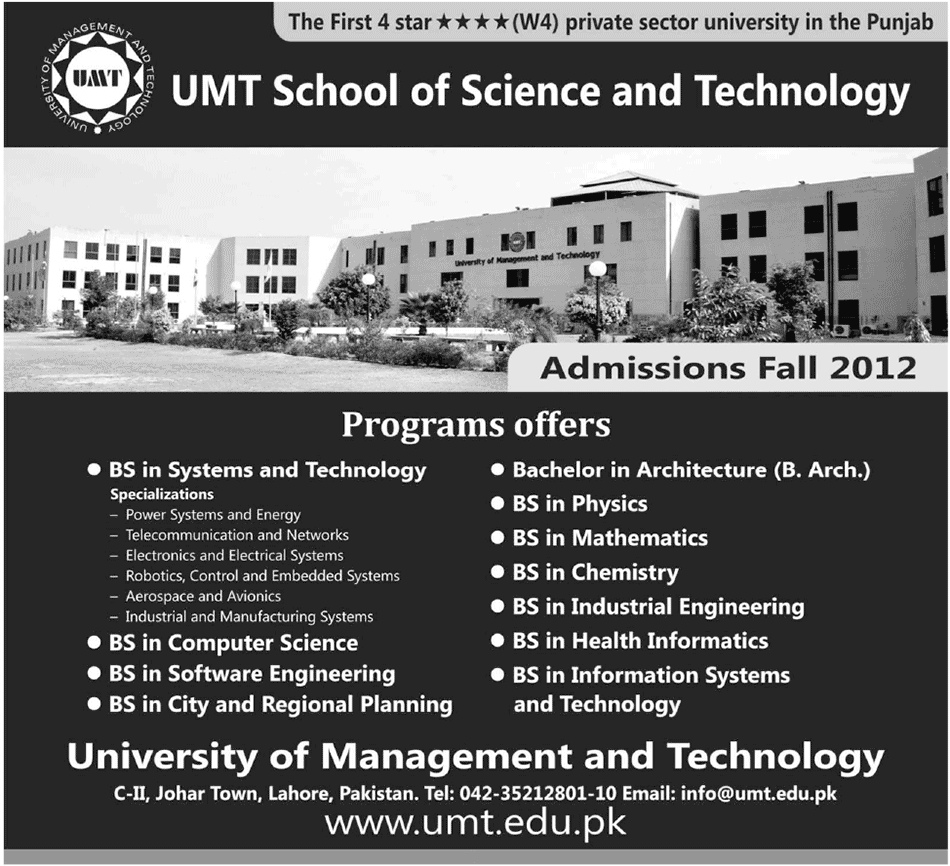 University of Management and Technology contact information:
C – II, Johar Town, Lahore, Pakistan
Tel: 042 – 35212801 – 10
E – mail: info@umt.edu.pk
Website: www.umt.edu.pk