While writing the thesis there are several defined steps which are being followed, amongst them the last but not the least in the Abstract writing. The report regarding the thesis is being written while the entire research work is being concluded. While writing the report all the research which is being conducted is being discussed as an overview is passed on all the steps which are being followed and what procedures and processes were conducted in the respective research thesis?
In the very beginning of the report the researcher will elaborate the problem on which the study is being conducted as it will be the topic. The model which is being formed is also elaborated and what is the purpose of conducting the research on that respective problem is also stated. This is considered to be the initial stage or part of the report writing.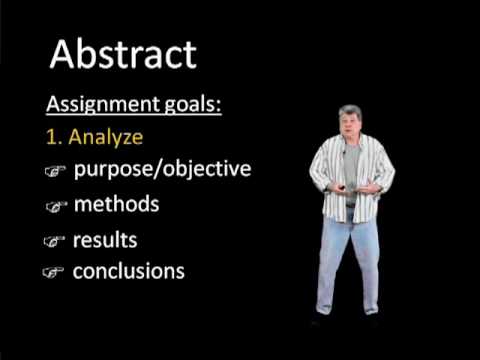 Than the background of the study is also being discussed; that what are the factors which have influenced the respective individual to conduct the research. This will include a hint of the literature review also as the researcher will identify the significant studies conducted in the past which have ultimately given the topic some strong background and the factors which have made the study worthy conducting.
The report made in thesis is considered as the abstract and the crux of the entire research so no component should be eliminated or neglected while writing the report which is being conducted in the research. The methodology is one important component of the report also in which the researcher will identify and introduce all the sources through which the research was conducted. Although this all information will be previously stated but still while writing the research report all the components are given weightage.
The process through which the relevant data was collected and how it was being processed is also being written in the report writing, as the researcher will provide an impression of the techniques which are being used to collect the data and all the resources which includes
the respective software in which the data was being processed from which the researcher has taken the assistance.
Report is considered as the summary of the entire research thesis, although it is not as comprehensive and elaborative as the thesis are but still it will have all the components of the thesis. In the end while concluding the researcher will discuss his induced results from the entire study and will later conclude the report by identifying the potential benefits of the study and how it will serve as the guidance and support in the respective field and industry in which the research is being conducted.