if you are searching for Short term Certificate Courses In Pakistan then you are at the right place as Certificate courses are the most effective way to get practical skills. There are many institute in Pakistan who are offering many kinds of courses and some of them are as follow in this post. There are may benefits of doing certificate courses for your professional development as these are very time effective if you want to see your education completed quickly. The longest course are of 1 year and most of them are compromises of just six to eight weeks so in this way you can get so many certificates in less time. The biggest benefit of these kinds of courses are that they are also very cost effective, As if you go to a university for doing any bachelor degree than at the present time you have to spend a lot of money to complete your bachelor degree but you can easily join a certificate course in an affordable price at any of the city in whole Pakistan. As this education is practical that is why it is more easy to understand and keep in mind so in this way you could have a fully grip on what you are doing.
Certificate Courses In Pakistan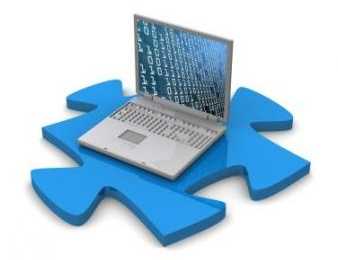 Management Courses:
Fundamentals of Auditing
Business Finance
banking Laws & Practice
Consumer Banking
Advance Financial Accounting
Financial Statement Analysis
Corporate Finance
Taxation Management
Credit & Risk Management
Investment Analysis & Portfolio Management
Conflict Management
Human Resources Development
Human Relations
Leadership & Team Management
Change management
Project Management
Organization Development
Crisis Management
Knowledge Management
Financial management
Introduction to Public Administration
Financial Management
Introduction to Business
Principles of Marketing
Financial Accounting II
Cost & Management Accounting
Money & Banking
Human Resource Management
Organizational Behavior
Principle of Management
Organization theory and Design
Total Quality Management
International Business Management
SME Management
Entrepreneurship
Strategic Management
Management of Financial Institutions
Business Ethics
Business & Labor Law
Production / Operations Management
Marketing Management
Customer Relationship Management
Marketing Research
Advertising & promotion
Brand Management
International Marketing
statistics & probability
Research Methods
 Computer Science Courses:
Computer Proficiency License (CPL)
Introduction to Computing
Introduction to Programming
Data Structures
Digital Logic & Design
Object Oriented Programming
Assembly Language Programming
Theory of Automata
Database Management
Human Computer Interaction
Visual Programming
Advance Computer Architecture
Fundamentals of Algorithms
Software Engineering – I
Web Design & Development
Management Information System
Modern Programming Languages
Data Communication
Computer Graphics
Operating Systems
Software Engineering – II
Compiler Construction
Artificial Intelligence
System Programming
Computer Networks
Dataware Housing
Software Project Management
E-Commerce
General Science Courses:
Economics
ECO402 Micro Economics
Macro Economics
Mangerial Economics
Physics
Circuit Theory
Introduction to Psychology
Clinical Psychology
Social Psychology
Abnormal Psychology
Personality Psychology
Sport Psychology
Health Psychology
Positive Psychology
History & Systems of Psychology
Cognitive Psychology
Organizational Psychology
Environmental Psychology
Gender Issues in Psychology
Forensic Psychology
Consumer Psychology
Neurological Basis of Behaviour
Theory & Practice of Counseling
Introduction to Sociology
Cultural Anthropology
Humanities Courses:
Elementary English
English Comprehension
Technical & Business English Writing
Business Communication
Islamic Studies
Introduction to Mass Communication
Communication Skill
Mass Media in Pakistan
Journalistic Writing
Reporting and Sub-Editing
Fundamentals of Public Relations
Globalization of Media
Introduction to Broadcasting
Theroies of Communication
Feature & Column Writing
Radio News Reporting & Production
TV News Reporting & Production
Pakistan Studies
International Relations
Public International Law
Mathematics Courses:
Elementary Mathematics
Calculus & Analytical Geometry
Discrete Mathematics
Calculus of Multi Variable
Business Mathematics & Statistics
Differential Equation
Linear Algebra
Operational Research
Numerical Analysis
All these courses are offered in Pakistan in different institute just to provide quality technical education to the students of Pakistan as we mentioned above that these courses are the best way if you want to get practical knowledge and want to hold a grip in your respective subject. If you want to know something more or any question arise in your mind related certificate courses and you want to ask than write by in the comment section down below our team will respond you on your given E-mail address.