If you are looking for Best Colleges In Lahore For Intermediate then you are on the right page. Here you will be able to check the best institutes providing FSc, ICS, FA, and ICOM education. So if you have done your matriculation examination and now in a search for a college where you can start your intermediate in the best way, then you are here on the right page to attend that college where you will get a quality education. These institutes have great fame because of their best educational environment. They provide a chance for the student to study under the supervision of the best teachers. Those who want to study engineering select FSc Pre-engineering and medical students select FSc Pre-medical. Similarly, those students who want to be a businessman took admission in I. Com and for computer-related fields you choose ICS. Similarly, those who want to study Arts subjects go for it. Have a look down for it.
Best Colleges In Lahore For Intermediate
There were a few institutes in Lahore before the 2000s. But with time, many colleges came into existence and now there are many colleges there. The best colleges after matric are those providing a good education for a long time. They have good fame now because of the best education. Have a look down for them.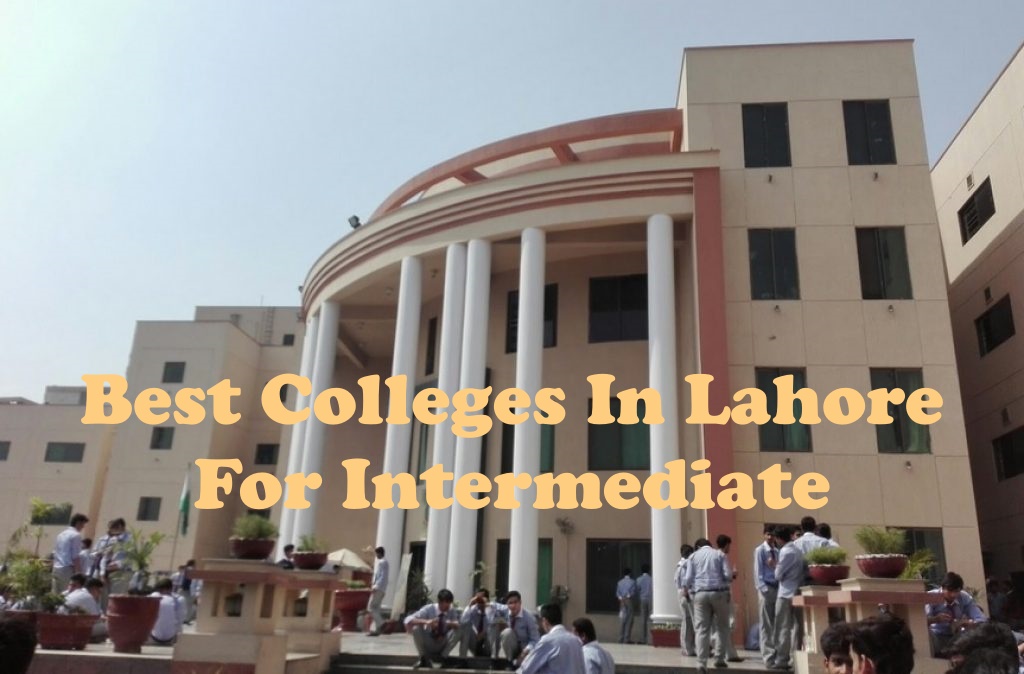 Which College is best for FSc in Lahore
It is a very tough question because most of the colleges are providing the best FSc education. KIPS college is providing good FSc education and in addition to it, Punjab College, and other colleges are also providing it.
KIPS  is known as one of the fastest-growing educational institutes in Lahore. It got fame in a very short time. Now it is one of the highest-ranked colleges in Lahore. It offers several programs. So, if you want to be enrolled in it, then apply for it.
It is one of the most famous institutes in Lahore having thousands of students studying only in Lahore. PGC is the biggest educational network in Pakistan having 3 universities, 330 college campuses, and 700+ schools. It offers admission every year. So, you can get admission by applying for it.
Kinnaird College for Women
This is also one of the best institutes. It came into existence in 1913. It is affiliated with HEC and BISE. Every year, many programs are offered by the institute. The college is only for women. It provides admission on merit. So, if you are also interested in it, then apply for the admissions.
Which college is best for ICS in Lahore?
There are many colleges in Lahore providing the best ICS education. You can get admission in these institutes. Have a look down for it.
Lahore College For Women University (LCWU)
It was formatted in 1922 as an intermediate college only for Females but later it was awarded the rank of the university. It is Pakistan's oldest women college university that offers all the faculties from intermediate to Ph.D. level for females. Mostly girls after matric wished and try their best to get admission in LCWU but it grants admission only to those who lie on its merit which is rather tough than any other college. So this is the best girl's college in Lahore for intermediate.
FCC Forman Cristian College
This is also a college university that was established in 1864 and located in Lahore. It is a co-education study system based College that offers admissions in almost all the academic programs like FA, FSC, ICS, and ICOM. Every year FCC College Lahore generates the highest marks from intermediate students.
Which College is Best For FA Arts in Lahore
The best colleges for FA Arts in Lahore are given below. Have a look down for it.
Government College University (GCU) Lahore
It came into existence in 1864. Being one of the oldest institutes, it is also one of the famous institutes. It offers different programs not only HSSC but also undergraduate and graduate programs. The admission opens every year. So, you can apply for it.
This is a private college founded and established in 1986 for inter-level educations. It is also the oldest college in Lahore that offers admission to almost all the faculties of education. This also invites admission forms from both boys and girls for intermediate admissions every year.
Best Colleges In Lahore After Matric
So these are all the Best Colleges In Lahore For Intermediate. You can visit the official's websites of these colleges for getting more details about these colleges that when intermediate admissions will open and what is the admission requirements. The admissions are offered every year by these institutes. You can apply for them. So, hopefully, you are confident about the post. Stay connected with us for more educational updates.