Lahore Grammar School which is also known as LGS is one of the leading education institutes in private sector of Pakistan. Starting from Lahore it has spread almost all over the Country including Islamabad, Karachi, Quetta, Faisalabad, Multan and Sialkot. The educational system was being established in Lahore in January 1979, and since then they have conquered good reputation on the basis of quality education and standards. The institution offers education to both boys and girls up till A levels and have the variety of education offerings which includes; Preschool education, Primary education, Secondary education, even for the General Certificate of Education (GCE).
Lahore Grammar School LGS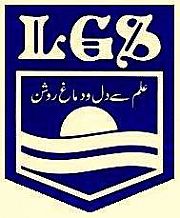 Lahore Grammar School is fully equipped with all the modern technology and equipment. This includes very lavish and modernized laboratories of Physics, Chemistry and Biology and also consists of all the apparatus for the O levels and A levels students, with proper safety and precautional measures. The institute has its own library which is heavily loaded with all the relevant concerned books and magazines and even journals which are helpful for all the students of all the grades and levels to avail this facility.
The school has its own Student Council from the higher grades which works to safeguard the rights of the students, so the institute works highly for their students and consider them as their biggest asset. Despite of all the educational standards which are kept intact in the Lahore Grammar School, they have also kept themselves highly active in the social works and the co-curricular activities. The biggest platform on which the students of LGS are working is to make the city of Lahore again as Green as it was before.
The LGS is one of those educational institutions which keep their students alive in all the aspects of life. The institution owns their bonfires, concert and even annual sports day with the dramatics. This keeps the students more active and highly energetic and with the same time keeps the students well aware of all the social and environmental scenarios which are being running in the state. In the modern era LGS is one of the leading educational institution mainly in Lahore but with the passage of time it is getting more and more appreciation and fame throughout the state in the Private Fee-paying group of academic preparatory institutions.
For More Information Contact:
Lahore Grammar School
55- Main Gulberg Lahore, Pakistan
Ph: 042-35712566