NTS Entry Test Result 2013 of the Pakistan Telecommunication Limited PTCL one Year Internship Program will be announced soon by the official so all those candidates who have applied for the PTCL internship program must have keep visiting this page frequently so that as soon as the NTS declares the entry test result then you will be able to get it from this page. This internship program is designed for the fresh graduate so that they have experience after completing their Hons Degree or master degree of Information Technology, Business Administration, Finance & Accounting and Engineering. This Year as the application received are in huge number then the vacant internship posts so that is why an entry test is prepared and to conduct the entry test Pakistan Telecommunication Limited PTCL gives all the responsibility to the NTS which is National Testing Service. NTS takes the entry test on 3rd November, 2013 so now then entry test result 2013 will decide that who are eligible for the PTCL Internship program. Well the final date for the entry test result is not announced yet but it will be soon as NTS is the efficient authority to provide the accurate result so keep in stay with this page.
PTCL Internship Program NTS Entry Test Results 2013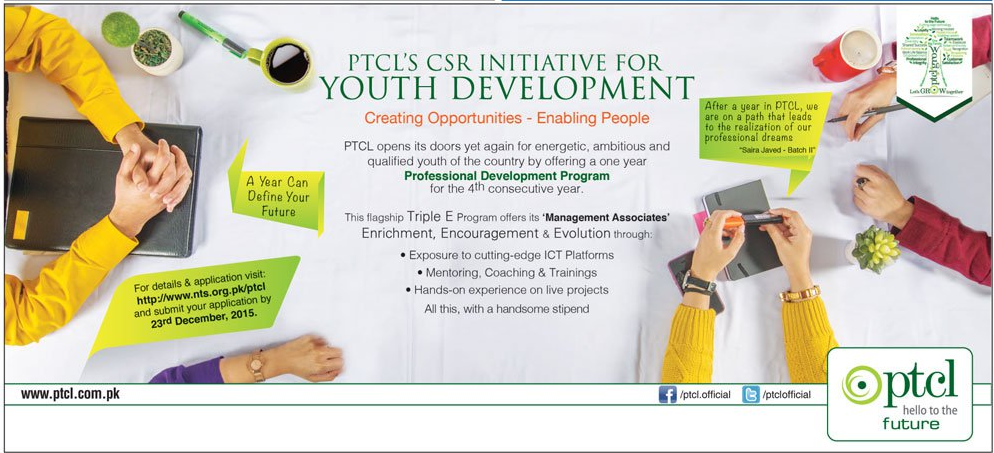 Entry Test Result: Not Announced yet
In the PTCL one Year Internship Program entry test the subject what are include in the entry test are English, AR, Current Affairs, General Knowledge, Subject and Essay Writing so all those candidates who will clear their merit list will get a chance to get internship program. This internship program is a great opportunity in front of fresh graduate and master degree holders to get experience as no one is now unaware of the benefits of experience letter. If a fresh graduate enter into the market then he or she cannot get opportunity of a good job till the candidates will not have an experience letter.
Last Year in this PTCL Internship Program there are 500 candidates who got a chance to be a part of this internship program and this year the number of students will be same. This internship program is of one year and candidates will also get some money back in response to as by the official announcement candidates will get a stipend of Rs. 10,00 per month for the whole year. After the one year a working letter will be issued to you that will help you in getting better job opportunity in the market in multinational companies. A full office and professional working environment will be provided to the candidates that will help them in future. So stay in touch with this page so that when PTCL Internship Program NTS Entry Test Results 2013 is announced you can get it from here and know easily that whther you are selected for the internship programs or not.