BZU (Bahauddin Zakariya University) Engineering Merit List 2017 1st, 2nd, 3rd, 4th, 5th, 6th As 1st Merit List of engineering was declared by the university officials in April and now the 2nd and 3rd Merit list of engineering will be declared on end of April or starting of May respectively. In engineering BZU is offering many courses and in the same way the Merit list are also declared by courses like Electrical Engineering, Civil Engineering, Mechanical Engineering, Computer Engineering, Building and Architectural Engineering, Metallurgy and materials Engineering.
Multan is a cultural heritage place in Pakistan and a centre of excellence in Education. In 1979 the name of the University Of Multan changed and become Bahauddin Zakariya University in the name of Hazarat bahauddin Zakriya (1172 – 1262 A.D). This University now offer a wide range of programs to the students of Pakistan Including M.A, M.Sc., MBA, M.Com, MCS, M.Phil & Ph.D. The list does not end up here but also BZU now starts introducing 4 years undergraduate programs in Science, Commerce, Business, Pharmacy, Engineering and English Literature and now there is a number of students who apply to take admission in BZU. Recently BZU has taken an entry test for the students who are willing to take admission in 4 years engineering program and Soon the university Officials has declared the first merit list and other merit list detail as
1st Merit List   Not Announced Yet
2nd Merit List    Not Announced Yet
3rd Merit List    Not Announced Yet
4th Merit List    Not Announced Yet

5th Merit List    Not Announced Yet

6th Merit List      Not Announced Yet
BZU Engineering 1st, 2nd, 3rd Merit Lists 2017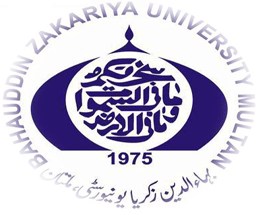 Merit Lists:
Bahauddin Zakariya University BZU Engineering Merit List 2017 1st, 2nd, 3rd, 4th, 5th, 6th is not available yet as the admission in not open yet so as soon as the BZU official take entry test and declare result then this page will be updated to keep you up to dated from every latest news. So there is no need to go anywhere else just stay in touch with this page. But the official declare the final date for the announcement of merit list as the first merit list will be available soon on this page and then after few days second merit list and then third will also be available to you via this page so stay in touch.
Previous Year 1st Merit List
University College of Engineering & Technology
Institute of Advanced Materials
1st Open Merit Lists 2017
First Merit List (Reserved Seat for Teacher's SonDaughter) 2017
Department OF Agricultural Engineering
will be displayed soon
University College of Textile Engineering
will be displayed soon