PM Youth Loan Scheme 2014 Draw 1st Selected Candidates List is announced on 28th February, 2014 at Islamabad by the Prime Minister Mian Nawaz Sharif. This was the first balloting of the PM youth loan scheme that were totally on the merit basis as the draw was done on front of media in the draw all the applicants name who have applied for the youth Loan were inserted and a software arrange name in random order and prepare the names of the candidates who will get their Loan from the PM scheme. At the time of draw PM nawaz Sharif, Finance Minister Mr. Ishaq Dar, Ms. Maryam Nawaz and officials of the National Bank of Pakistan and First Women Bank of Pakistan were present. In this occasion some of the officials of the Small and Medium enterprises Development Authority SMEDA were also present to live witness this occasion.
This Loan scheme is presented by the PM Pakistan and named it as Youth Business Loan Scheme as in this scheme the candidates of age between 21 to 45 year could get the loan on 8% markup every year. The loan will be provided to the candidates through the National bank of Pakistan and First Women Bank Ltd. There will be 100,000 candidates who get benefit of this scheme every year as the registration for the 1st Ballot comes to end previous year and now all those candidates who have submitted their forms are waiting for the Draw as the draw will decide that which person would get the loan in the first priority. That is why on 28th February the first draw is done and now the official has announce the 1st Selected candidates list is issue and available down on this page so have a look.
PM Youth Loan Scheme 2014 Draw 1st Candidates List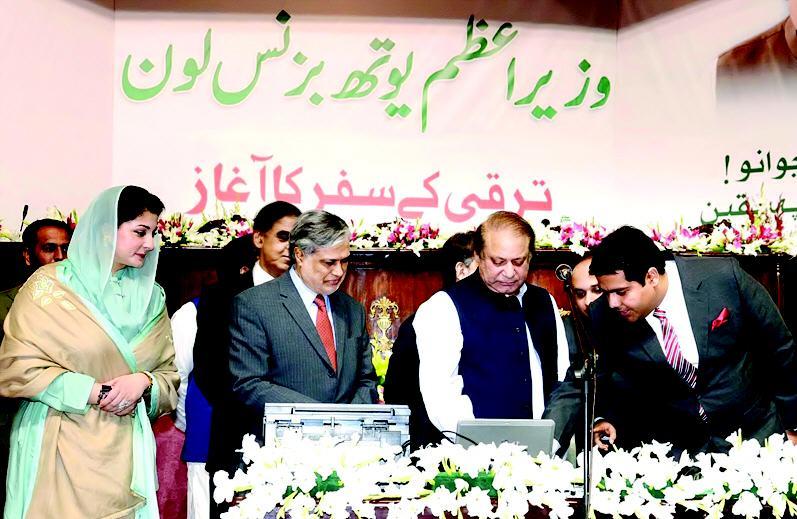 CLICK HERE TO DOWNLOAD LIST

At the time of Balloting Prime Minister Mian Nawaz Sharif said that for the Youth Loan Scheme there were 38000 applications that are received from all the provinces of Pakistan in these 38000 applications 28000 are from the Punjab, 600 from the Islamabad, 3500 from KPK, 100 from Gilgit, 1000 from Balochistan and 3000 from the Sindh are received but after the checking of the eligibility criteria among these 38000 only 6127 applications are approved by the management committee as that was totally decided on the merit basis. In the first balloting 5399 students names come in front that means these candidates will get the loan this year and remaining will get the loan when the second balloting takes place for PM Youth Loan scheme. So all the candidates PM Youth Loan Scheme 2014 Draw 1st Selected Candidates List will be informed through an SMS via their Bank and the complete list is also available here on this page so have a look.