If you want to get any details about GRE test dates and schedule in Pakistan then just read out this article. Here we will be highlighting all the information related with the GRE Test. If we look around in the education world then there are many programs that are offering with the test before taking the admission adding with MCAT, GMAT and so many others. Just like all these tests, GRE is another aptitude test that helps out all the educational institutions to select out their top excellent candidates for conducting their program. This test was initially initiated by ETS that stands for Educational Testing Service in USA. This test is not just accepted in international countries but its scoring grades even matters a lot in Pakistan as well. GRE has been all designed to get closer with the analytical, reasoning thinking, quantitative and critical thinking capabilities of the students.
GRE Test Dates/Schedule in Pakistan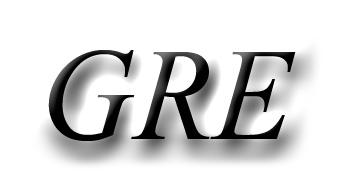 If the candidates are interested to apply for this test in U. S., American Samoa, Guam, U. S. Virgin Islands, Puerto Rico and Canada then they must register online.
The candidates can even register by calling at register online or call 1-443-751-4820 or 1-800-GRE-CALL (1-800-473-2255).
 

| | |
| --- | --- |
| Subject Test Dates | Registration Deadline |
| February 3, 2018 | December 29, 2017 |
|  00, 2018 | ——-, 2018 |
|  00, 2018 | 00, 2018 |
GRE CENTERS IN PAKISTAN:
Currently, there are three GRE test centers in Pakistan.
HOW TO REGISTER FOR GRE INTERNATIONALLY?
On international level, GRE test is normally undertaken through computer system but in Pakistan this trend is not followed much. This is the main fact that if the students are applying for the international locations for GRE test then there are many ways through which they can go for the registration.
Starting with, they should get in touch with some GRE Testing Service Center for knowing the actual dates for the conduction of GRE test.
Secondly, they can even register through easiest method of online modes.
You can even call some Service Center of GRE through which you will get confirmation of your selection, test dates, test time and address of the center.
If you are well aware from their email address then you can even get linked with them through the way of mailing system. You can give away all your details and within 24 hours you will get the confirmation reply.
We hope that this article would have offer the helping hand to many readers who are planning to give away the GRE test.