Each and every candidate who is the applying currently applies to the Inter Selection services Board (ISSB) Pakistan is not particularly the prospectus candidates of the ISSB Pakistan because there are Ineligible Conditions of ISSB Tests. But there are certain condition given below if these conditions exist in any case then the candidates are not eligible for applying the ISSB Tests in Pakistan. Only composed and determined personalities are invited and successfully gain the title of Winners throughout the 4 Days Exercise at Different Test Centers in Pakistan. Those personalities are only selected who has believed in Odds and having positive behavior towards Pakistan Environments. You will be never selected if you have learnt personality which institutes provides you indeed. Every Candidate is eligible to apply for this only Test to get attach with Pakistan Defense but only those are seems to difficult who does not bother to even perform naturally over there before selectors.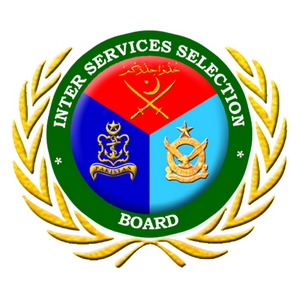 Persuading Candidates can get high rank at ISSB Test in Pakistan. Candidates are also given some Opposition at Test Centers and if Candidate shows hard patience over there against that difficulty than they would be selected. People who quit any hardship quickly are less eligible towards ISSB Test as well. Friendly Candidates are also eligible who are friendly with their Fellows, friendly with Environment as well as those candidates are more eligible who are well aware of their surroundings. Candidates having Mental Sharpness are likely more eligible in the eye of Selectors.  Candidates having the ability to take up important things from Surroundings. Always candidate is good in the eye of Selector who can take the right decision at the right time. These Candidates does not stick in any difficult situation as well. Candidates having tough behaviour reserved for tough situation and just passed through in that situation like water, ISSB Test is looking for that Kind of Exposure.
Ineligible candidates for the ISSB Tests in Pakistan
Candidates falling in any one of the following are ineligible to appear in the ISSB tests:
Those who do not fulfill the academic qualifications advertised by respective services headquarters.
Those found medically unfit.
Those who have been twice screened out.
Those who have been twice not recommended by ISSB.
Those withdrawn from any training academy on disciplinary ground or found unsuitable.
Those dismissed from government service on disciplinary or unsuitability grounds.
Those dismissed from Armed Forces on disciplinary ground or being unsuitable.
Those convicted in the court of law.
Any candidate who appeared in ISSB within last 4 months.
RECOMMENDED candidates are ineligible to appear for the tests of any course for one calendar year starting from the date of recommendation at ISSB.