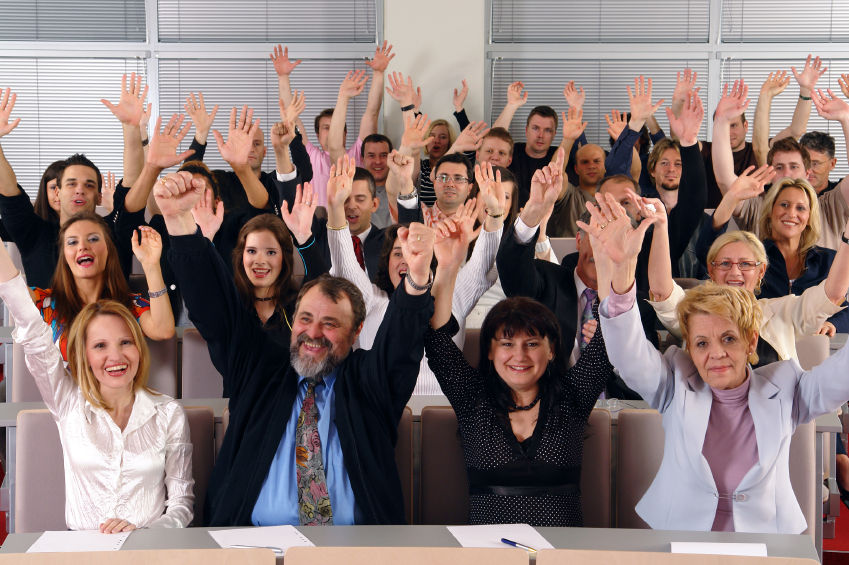 The basic purpose of giving the presentation is to make sure that the audience understands what you are trying to tell them and that they are on the same page as you are. The main way you can do, this is to prepare presentation in proper step by step points so that the listener is well aware of the direction you are talking about. Following are the four key points that you can follow to ensure an effective presentation.
1. Building Rapport
The first thing you need to do is to establish a relationship with the audience so that they can trust you and feel that whatever you are presenting to them is in their best interests. The best way to achieve this is to mingle with them, learn their names and make a good first impression. People will automatically be more prone to listen to you if they like you.
2. Opening the Presentation
The first step is to introduce yourself and give the audience a reason to listen to you or to pay attention to what you are saying. The second most important thing is to get their attention and build more rapport. You can do this by introducing the topic, start with a short story or a light humor. Invite participation of the audience and make the people think on the topic by providing startling information and statistics. Get the response of the audience to make sure that they are on the same page as you. Clearly define the topic and be informative about the content. Be persuasive about what the problem and the agenda is and what is the solution of the problem.
3. Presenting the Main Points
Make the transition from point to point and support the points with supporting evidence and examples. Take feedback from the audience and always keep you on the audience are they listening to what you are saying? Are they paying proper attention?
4. Concluding the Presentation
Make the transition of the presentation such that when you conclude the audience is aware that you are about to close. In the end it is best to summarize the main points again and tell the audience what you told them in the presentation. Always try to end the presentation with a point to remember, a call to action, a famous quotation or something that the audience will remember and ponder over.  Then end the presentation with a question and answer session.
With these points in mind and preparing well for the presentation you can ensure that at the very least more than half of your audience will think over what you have presented to them and try to act accordingly depending upon the nature of the audience. As far as educational presentations are concerned within a classroom, the teacher will definitely be impressed and some part of what you have presented will always be in the minds of the students and the teacher.