Introduction of Nokia
Nokia is the innovation of long term plans in mobile industry in Pakistan as well as in international mobile industry Pakistan. Introduction of Nokia is the basic need of that time and having the biggest mobile exposure in information technology's world. Nokia is come up with the name of inventions and realities behind the IT's world.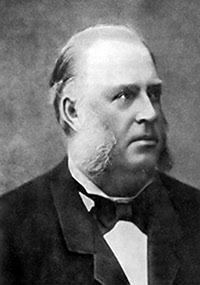 Fredrik Idestam established a wood- pulp mill and started manufacturing paper in southern in 1865 in southern Finland near the banks of a river. Those were the days when there was a strong demand for paper in the industry, the company's sales achieved its high-stakes and nokia grew faster.
Nokia-Connecting People": this slogan is known all over the world. Nokia employs 50, 000 people in 120 countries. Currently every third mobile phone sold in the world is a Nokia. The Nokia Company is today one of the world's leading high tech companies. Its rapidly growth in the 1990s coincided with a basal structural change of the Finnish economy and industry. In this restructuring process Nokia played an important role. Despite the fact that Nokia is a leading multinational company, a major part of its business is located in Finland. Nokia plays a significantly role in the economic growth of Finland, which has been one of the fastest in whole Europe.
A lot of brands selling and manufacturing cell phones and mobiles are in the market but Nokia cell phones are the leaders in the race. With over a dozen varieties and models lining up every day the customer is left in confusion as to what to buy. With the market gearing up with new companies in the foray Nokia manufactures have accepted the challenge. They are coming up with latest technologies being put to test. The company believes in customer satisfaction and that is the success of their being the leaders in cell phones.
Nokia has a number of models to offer like the Nokia 1000series, Nokia 2000series, Nokia 3000series, Nokia 5000series, Nokia6000series, Nokia 7000series, Nokia8000series, Nokia9000series, Nokia E series, Nokia N series, and others.
These cells come in slides, flips, smart phone and standard models. The brand boasts of varied features like Bluetooth, color screen, 3G, GPRS, GPS, IRDA, Infrared, Java enabled, MMS enabled, MP3 player, Polyphonic ring tones, Radio, Snap on cover, USB, Streaming video, Vibration, etc along with cameras with VGA camera, 1-1.9 mega pixels, 2-3.5 mega pixels, 3.5mega pixels and more. The Nokia cell phones has something in terms of design and its user-friendly features are unremarkable.
The Nokia Company also provides a host of accessories which come along with the hand sets like chargers, batteries, ear phones /headset and the manual which describes how to use the piece. There are other accessories like cases and pouches, chargers, data cables, enhancements, faceplates, Hands free headsets. You can also buy other accessories which enhance your set. The other fancy accessories are chains, flashers, holders, LCD screens, Scratch guard, stylus, memory card readers, etc.
Nokia mobile phones have a wide price range. Depending on the price are the different features installed. But the basic purpose is served whatever be the price. Nokia phones are a must own gadget these days.