District Bahawalnagar Educators Jobs 2016 Announced Interview Schedule for District Bahawalnagar, they declared total 305 vacancies of Science, Mathematics, Computer Science and English for Primary, Elementary, Secondary and Higher Secondary Schools. All vacancies will be filled out on the basis of contract, only residential of District Bahawalnagar can apply for this Educators job. It is notified that all eligible persons should have to apply for job, because this is a great opportunity to get Government job, so don't miss it. so that is why candidates if you are eligible apply for the Educators Jobs in different subjects then this is the golden chance in front of you so that you could be part of this educators so do not think so much and submit your application form before its too late because after the last date for the submission of application form your form will not be entertain in any case.
Last Date for Application Submission:
The last date for submission of application is 21st November, 2016, so all candidates should have to apply within due date, because application will be rejected after this date.
Interview Date:
Interview will be held at Govt. Boys City High School Bahawalnagar on 19th till 27th December, 2016, all applicants should have to go for interview according to their grade. All details are given below…
View Complete Details:
Click Here to Download Educators Form
Click Here to Get District wise Educators Jobs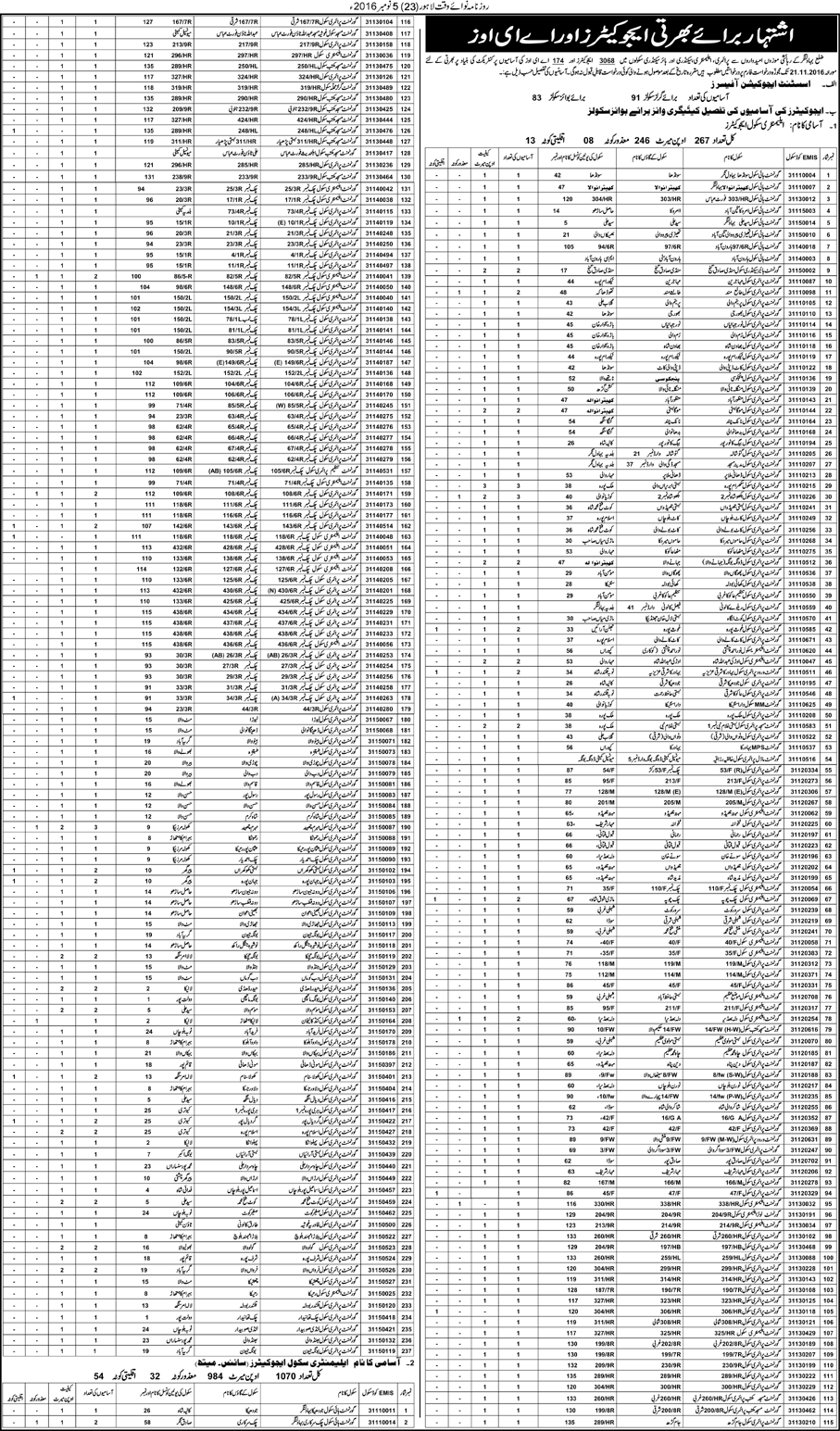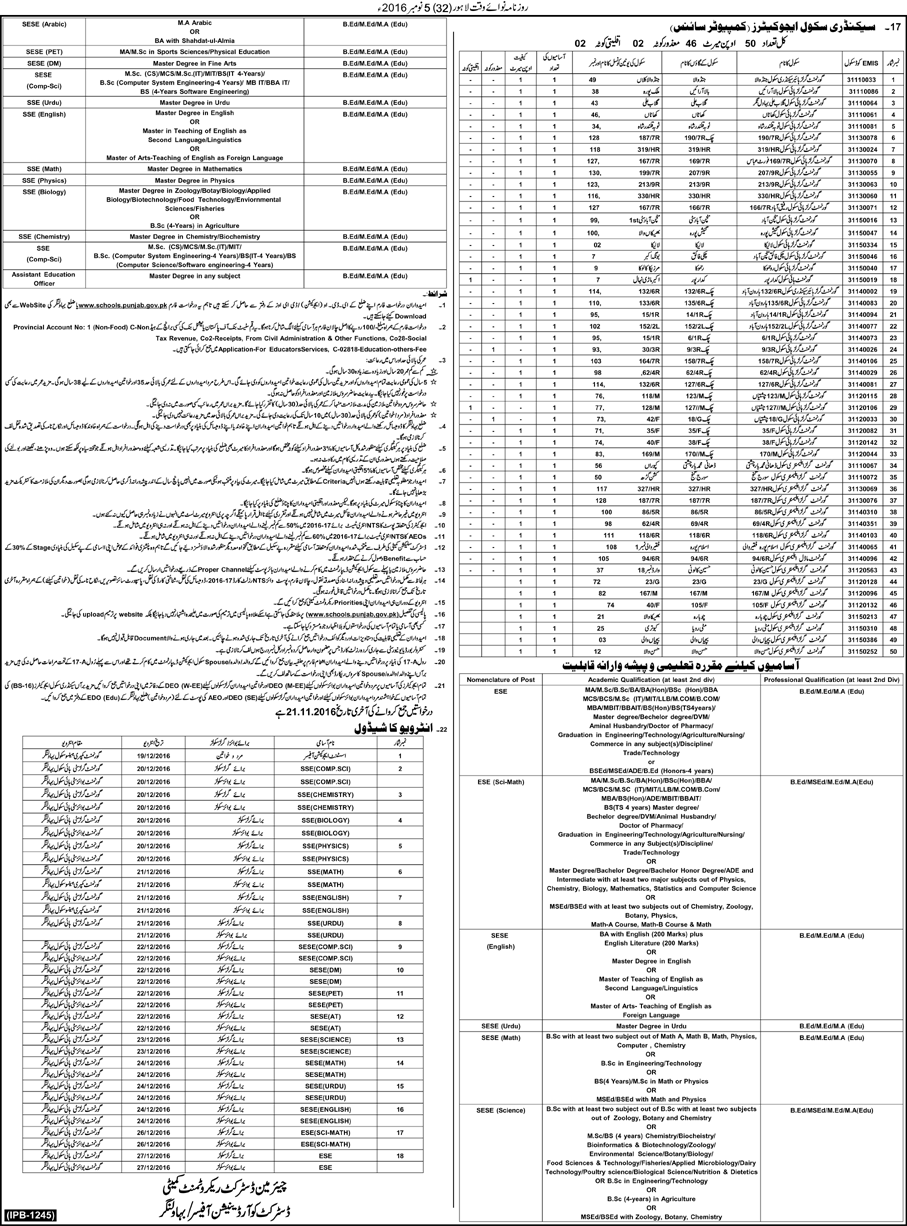 To get latest and instant information visit ilm.com.pk periodically, because it is working 24 hours to give you literal and fresh information specially related to education, so you can ask any question via comments if you have…