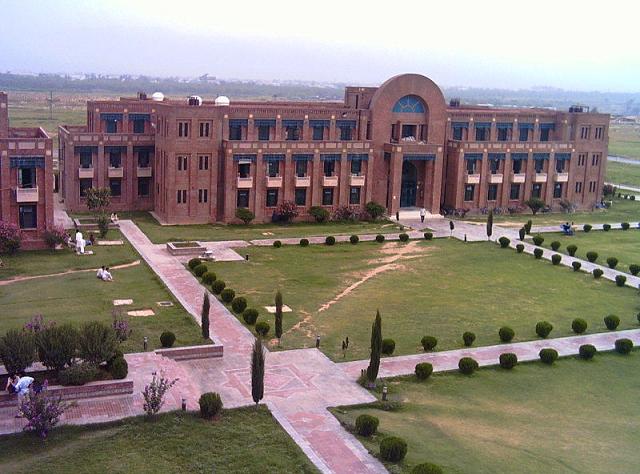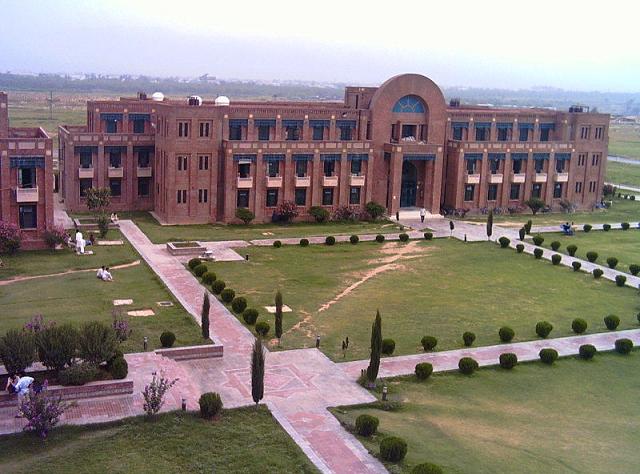 The International Islamic University Islamabad was established on the first day of the fifteenth century Hijrah i.e. Muharram 1, 1401 (November 11, 1980). This milestone of the beginning of new Century symbolizes the aspirations and hopes of the Muslim Ummah for an Islamic revitalization.
Islamic Research Institute and few other units like Iqbal International Institute for Research & Dialogue, Dawah Academy, Shariah Academy and Institute of Professional Development are located within the building of magnificent Faisal Mosque, which indicates International Islamic brotherhood and unity. In conformance with the Islamic precepts, the university provides academic services to men and women through certain campuses for each segment. These campuses, along with the central library, organizational wing and hostels, are located in sector H-10.
Now International Islamic University Islamabad has offers Jobs of Professors & Associate Professors in Physics / Electronics and Mechanical department.
Salary Package:
Salary of Professors and Associate Professors will be equal to TTS.
Last Date for Application Submission:
Last date of application submission for Professors and Associate Professors jobs (Physics, Electronics/Mechanical Engineering) is 23rd July 2012. And for other department's Professors and Associate Professors is 13th July 2012. The test / interview date (Position for Labour-cum-Mali) is 10th July 2012.
Click Here to Download Job Application Form
Other Details Given Below: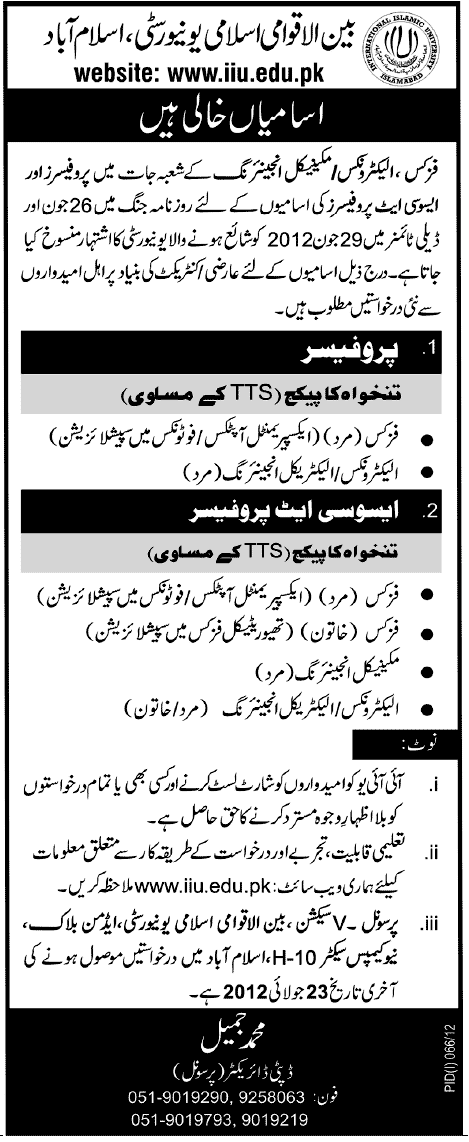 Contact Information:
Personal – V Section, International Islamic University, Adman Block, New Campus Sector H – 10
Deputy Director (Personal) Muhammad Jameel
Ph: 051-9019290, 9258063, 9019793, 9019219
Website: www.iiu.edu.pk