In the Punjab Youth Festival Punjab Job Fair 2014 is Organize by Rozee.PK as Rozee.Pk is ready to host again this year Punjab Job Fair which is a part of the Punjab Youth Festival like the previous few years. This is all done with a collaboration of Punjab I.T Board with the Rozee.pk as this is the largest job finding portal of Pakistan and providing their services to the government as well as the private organizations. The Punjab Job Fair will be held on  Sunday 9th march, 2014 at the Expo center, Lahore near Shoukat Khanam Hospital. It is fully expected that in this job fair more than 50,000 youngster fresh graduate and experienced will be a part of this fair from not only in Punjab but all over the Pakistan.
All leading Industries employers of Pakistan will be there at desk in this job fair 2014 and will hire on the basis of test or interview whatever they want on the spot. So be prepare before coming to the Expo center on this Sunday as this Punjab Job fair is providing the fresh graduate a golden opportunity since 2005. On the other hand the employers will also get a perfect opportunity to hire the more perfect and suitable person according to their job descriptions. So candidates do not forgot to bring copies of your CV's as no body know that your qualification will match other company profile and you are being hired on the spot. So hope for the best the complete other information of the registration is also available to this page so have a look.
Punjab Job Fair 2014 Organize By Rozee.PK
 Sunday, March 9, 2014
Expo Centre, Lahore
11:00am to 7:00pm
Registration process:
All those candidates who wants to be a part of this Punjab Jobs Fair 2014 that is going to be held under the Punajb Youth festival Must have to register them-self for the Job fair as by licking on the down link an application form will be open in front of you that will just require some of your professional, personal as well as qualification information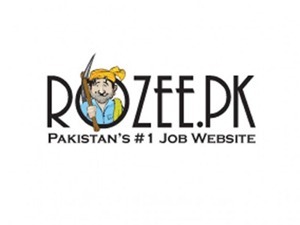 Why Rozee.pk is chooses to host this Punjab Job Fair 2014 is totally based on the Rozee.pk's top rank position in Pakistan's talent market this will not end up here but also because of the Huge Database and strong filtering Technology and this statement was issued by the company itself.
This job fair 2014 will provide a platform for those who are serious in job seeking so that they may have a chance to interact with the top employers of the leading industries in Pakistan. This is also a big opportunity for the employers to to meet with the best professional that are working in similar industries.
Rozee.pk Chairmen and CEO Mr. Monis Rahman While talking about this job fair said that Rozee.pk look forward to use their experience at Rozee.pk to provide job seeker as well as employer a single platform under which they can communicate and acquire talent. Adding more about this he said that At Rozee.pk What we always believed that in empowering through employment. Rozee.pk goal has been to assist job finder in searching the job they are dreaming and we hope this job fair 2014 will do exactly what we are saying.