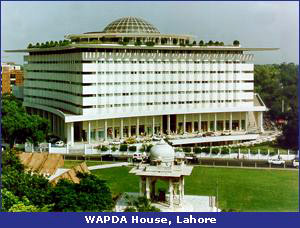 WAPDA, Water and Power Development Authority of Pakistan were established in 1958 as a semi-autonomous body for the aim to providing an efficient direction in the development schemes of water and energy sectors. And it has fulfilled all requirements in efficient way, since its establishment it is considered a respective Electricity and Irrigation Department of the province.
The major duty of WAPDA is to examine, plan and implement schemes for the following fields:
Irrigation, Water Supply and Drainage.
Flood managing.
Inland routing.
Prevention of Water logging and recovery of Waterlogged and Saline Lands.
Production, Transmission and delivery of Power.
Now Wapda has offers jobs of given scales:
Accounts Assistant: (BPS – 14)
Eligibility: B.Com Editing and Advance Accounting/BBA
Age Required: 30 Years
Junior Clerk: (BPS – 07)
Eligibility: I.Com/D.Com (C – Grade) Typing Speed 40 wpm on PC.
Age Required: 30 Years
Naib Qasid: (BPS – 01)
Eligibility: Middle Pass
Age Required: 30 Years
Last date for application submission is 15th of July 2012. Candidates from all over the Pakistan can apply for job. Candidates should have to submit applications on the name of General Manager Finance Wapda, 627 Wapda House Lahore, with full name, father's name, complete CV, Postal Address, copy of Domicile, Contact No., 2 passport size photographs, copy of NIC and complete educational career certificates. Remember all documents must be attested by the Government officer of 17 scale.
Get More Information Below

Contact Information:
Address: WAPDA House, Sharah-e-Quaid-e-Azam, Lahore
Telegraphic Address: WAPDA LAHORE
DID No. 62702 PBX No.9202211
Telex. 44869 WAPDA PK & 47305, WAPDA PK
Telex. 44236 WAPDA PK & 47293 WAPDA PK
Fax: 9202454