I often provide support to students to complete their first resume. And the most frequently asked question is how to get your first job when you are a student, and have little or no work experience. So to get assistance read the student job resume tips which I'm going to describe below.
Firstly, Students! You should make sure you have your resume neatly prepared having all your best personality qualities and skills which you have ever realized at school or home until now. Think about using a proficient resume service to ensure all the related information is used to help you.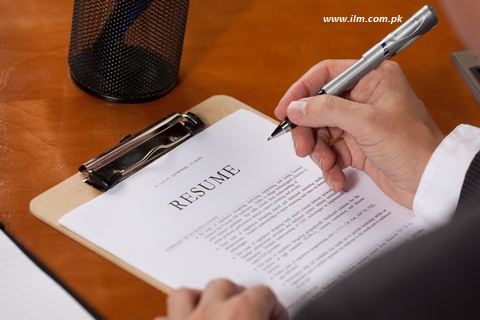 Basic Details
On the top of the resume put your name, address, phone numbers and email address. Make sure all these are correct!
Objective
Next put a heading for Objective in bold letter. The sentence should show the reason why you are applying for a particular job. To state you need money will not give a good impression, you should have to explore a little deeper into your long term goals and grant an objective that fits into the businesses needs. For example:
"Since I enjoy being around people and would like to gain employment in a people leaning environment where I can process my people skills and provide a high level of customer support"
Your Employment Status
Do not include information about your employment status on the resume. Rather, include this information in the cover letter. You should be up front about your status as an international student and the types of jobs you are adequate to be hired for as a result.
Relevant Skills
You should have to write your all skills and responsibilities and make sure to explain your each skill and duty in light of your prospective career. Give an experience impression according to the similar responsibilities in the past. Highlight on how you used your communication and organizational skills in your previous jobs.
Also show hobbies and extracurricular activities too, because it portrays the qualities of leadership, team spirit, cooperation of the candidate. Other than this, reveal details of the competition and events you participated during your student days.
Mention as well:
– Friendly and gracious manner when dealing with the public
Your other skills:
– Neatly dressed and takes arrogance in appearance
– Naturally inclined to pay attention to detail
– Responsible, reliable and mature personality
– Flexible availability around school commitments
Add 6-10 skills minimum. You can also ask friends, teachers or family about your good qualities.
Work Experience
If you have had any work experience, then simply list year and business on the first line, and underneath state the position. And in case if you have not any work experience then add if you have been ever involved in sport after school or a hobby? You can also add the details under community work/groups instead of work experience.
Education
To mention your academics position is a big point in your job, so list your current school and year level. Must bullet point any subject you think may benefit the job? Also highlight if you have any high grading if you have performed well ever because it can add the value.
Referees & Proof Reading
You need to ask approval from teachers, friends or family to add 1-2 of them if the employer wishes to check your reliability, and skills against someone.
Keep visiting ilm.com.pk to make a good students job resume. Good luck with your job hunting.