There are some Most Common Questions Asked in a Job Interview so here is the question and answers of the that questions. When any candidate appears in the job interview he/she is bombarded with questions and inquiries but few of those questions carry immense significance and weightage and that is one reason for which such questions are being made part of almost every interview, many candidates get confused and Mich-tackle it which transforms a negative impact to the employer and can even cause the failure and rejection. Let us have an overview of the most common questions asked in job interview with their appropriate answers.
Most Common Questions Asked in a Job Interview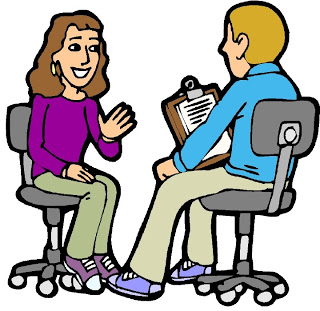 Question # 1: Describe Yourself?
Answer: This is the most concentrated questions for which candidates give a very reserved answer; in this question the employer expects to know everything regarding you and your personality. The best answer to this should include your name, family background, qualification, and experience, Knowledge, Skills and Abilities. This is because the employer generally wants an overview of the entire information which is being posted in the resume.
Question # 2: What are your Strengths and Weaknesses?
Answer: When the employer asks for your strengths he is not interested in getting the information regarding in which games you are strong and competent but he is expecting to know those of your strengths which will be useful for that respective job vacancy for which the interview is being conducted. So make sure you identify and highlight those strengths and positive points in you which will enable you to do that respective job more appropriately. When it comes to weaknesses make one thing sure; don't inform the employer regarding any weakness which is still present in you but to handle this question tell him regarding those weaknesses which you have overcome in past.
Question # 3: Why You Want this Job?
Answer: Never ever give a very frustrated and desperate answer to this question but do tackle it more wisely. This is because if you will make the employer identify your desperation and frustration to get the job he will perceive that you are jobless and de-motivated now and you need this job very badly, but instead of this you should tackle him like by saying that you are committed to test your knowledge in a more competent environment which is being seen in your company.
Question # 4: What is your expected Salary?
Answer: This question can make or break your job interview that is why it is being made part of every job interview. While answering to this question make one thing sure that never post an amount which is below the average salary in the market for that job for which you are giving the interview because this will portrait that you are very much desperate for the job, secondly never post the amount which is higher than the market rate because that will not be accepted by the employer. So the best answer to this question is that always state the market rate.
We hope that these Most Common Questions Asked in a Job Interview With Answers now will give you more confidence in your interview that can cause a job offer from the employers.