International Women's Day 2019 in Pakistan will be marked on Thursday 8th March 2019 as this is the fixed date and every year on this date the International Working Women's Day is celebrated in Eastern Europe, Russia, and the former Soviet bloc for Women Rights. In different countries of the world the celebrations is converted from the the general celebrations to the respect manner as people give respect and love to the women and appreciate their progress in the modern world. This day has been observed since the 1900's now the celebrations method are being changed as the women leader in political or business career are called for a speech in some event on that day. There are many countries in which this day is celebrated as a public holiday and countries in that list are Azerbaijan, Armenia, Belarus, Kazakhstan. Moldova, Russia, Ukraine. So in these countries all the educational institutes, government office and many other businesses are remains closed for one day.
International Women's Day 2019 in Pakistan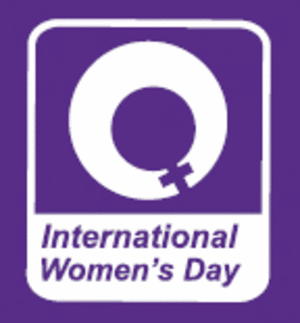 The history of the International Women day is very long as this was the year 1908 when the inequality among women are increasing day by day so a campaign arise to empower women and the provide them the rights she they deserve so 15000 women marched in the New York city against the demand of shorter hours and better pay in offices. In against the march a socialist party of America is came into existence so the first National Women day was celebrated on 28th February, 1909. In year 1910 a second international conference of working women was arranged in which the Clara Zetkin who was the leader of that women party gave an idea of the International Women's Day. In that ideas she claims that one day is being celebrated as this day by every year on the same date. The Ideas were approved in year 1911 and the Austria, Denmark, Germany and Switzerland these were the countries in which International Women's Day is celebrated at that time on 19th March. After that the world War I started in which the Russian Women and the Europe observe this day on the last week of February in 1913, 1914 and 1917.
During 1975 the International Women Day is designate by the United nations on 8th March so from then the date for this event is fixed and on every 8th March this day is being celebrated all over the world. Now there are a lot of countries in which IWD is celebrated as a official holiday. The women till now are not able to get their full rights and equal numbers in many fields like business and politics so the efforts from the women is continue as many improvement has been made but there are many other which remains have to fill. So that is why this International Women's Day 2019 in Pakistan will be celebrated on Thursday 8th March, 2019 this year.