If you are one of the biggest fans of Pakistan cricket team and want to know about top Pakistan cricket records then you should not miss out reading this article. We all know that Pakistanis has a huge craze for cricket and they just go mad as any of the Pakistan series arrive closer especially with India. So far in Pakistan cricket world many centuries and memorable moments has been recorded that surely granted the success heights to many players.
Top Pakistan Cricket Records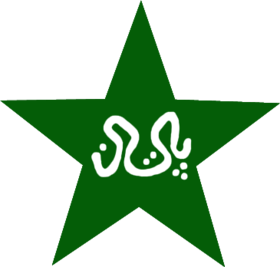 Here we will be putting light at the well known and top Pakistan cricket records.
Imtiaz Ahmed is said to be one of the first Pakistani wicket keeper who gained the opportunity of scoring the centuries two times.
Wasim Bari is another wicket keeper that takes hold over seven catches. This reputation has been just awarded to just three players in the cricket history and Wasim Bari is one of such luck players.
Muddasar Nazar is yet another player that holds the chance of scoring the century in minimum timings. He recorded the century in 557 minutes against England in Lahore.
In addition, Muddassar Nazar was one of the first players that were run out at 199 in 1984 and 1985 matches.
Majid Khan is one of such players that score centuries in much least time period. He scored 107 runs before lunch time in a match against England.
Javed Miandad is one of such players in that score almost 50's hundred times in their test matches.
Hassan Raza is one of the youngest players of Pakistan cricket history. He made his debut at the age of 14 years old.
In the match of 1997, Azhar Mehmood and Mushtaq Ahmed made 151 runs in 19th wicket partnership that is an unbreakable record. Another most exciting thing about this record is that both of these players were making their debut through this match.
Well if we look back in the past then the Pakistan Cricket history is filled with the superb and tremendous fabulous records that are always fresh in the minds of the people. We hope all such above mentioned records would have surely drive you closer to the Pakistan cricket records and even such records that were not much aware in majority of the people.