Bachelor of Arts is a 14 years of education in Arts Or Humanities Subjects.  This is an undergraduate Academic Degree awarded for a course or program usually in Liberal Arts, the Sciences, or both. Students who want to apply for BA in Pakistan can check Bachelor Of Arts B.A Scope, Jobs, Subjects, Total Marks. This is one of the oldest and best-known degrees in Pakistan after FA or intermediate. It is commonly known as B.A and it is the abbreviation of Bachelor of Arts. In Pakistan, the duration of Bachelor of Arts is 2 years in simple and 4 Years for Hons programs. B.A career in Pakistan is very wide because students have the option to go into the number of fields after doing Simple BA. Arts students have the option to choose to major subjects like English, French, Psychology, Sociology, Philosophy, History, Islamic Studies, and many more subject areas. Students can also check Bachelor of Arts B.A Subjects in Pakistan and B.A total marks before taking admission in this program.
Bachelor Of Arts B.A Scope, Jobs, Subjects, Total Marks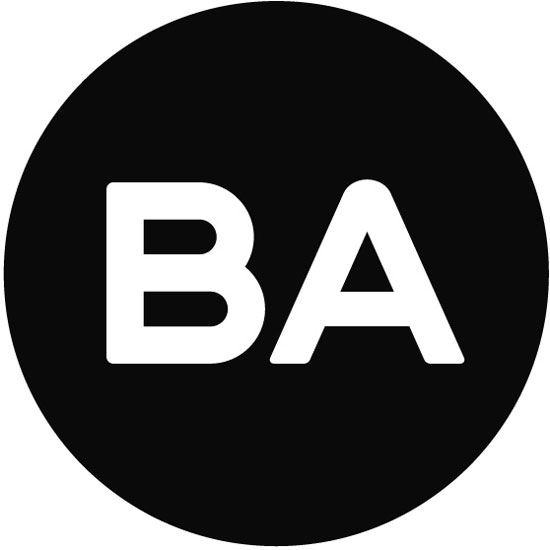 Bachelor of Arts B.A Eligibility Criteria:
Students who have passed their intermediate from any HSSC board can apply for Bachelor of Arts in Pakistan. Students must have at least 45% marks to take admission in B.A. Some universities or colleges can arrange entry test for admission in this course.
Bachelor Of Arts B.A Subjects in Pakistan:
There is a vast range of subjects in which Bachelor of Arts Degree can be pursued. All Arts subjects share the common element of people. Why do humans do the things that they do? A Bachelor of Arts investigates these question across history, different social and geographic contexts, through literature, theatre, or religions.
List Of Elective And Optional Subjects Of B.A:
ELECTIVE SUBJECTS:
Aero-Science
Arabic
Applied Psychology
Bengali
Computer Studies
Economics
Education
English Literature
Essentials of Home Economics
Fine Arts
French
Geography
German
History
Hindi
Health & Physical Education
Islamic Studies
Italian
Journalism
Kashmiryat
A – Course of Mathematics
B – Course Mathematics
Mathematics General
Music (Western and Eastern)
Persian
Philosophy
Political Sciences
Psychology
Punjabi
Russian
Social Work
Sociology
Spanish
Statistics
Turkish
Urdu
Women Studies
OPTIONAL SUBJECTS:
Arabic Language
Applied Psychology
Astronomy
Bengali
Economics
English Literature
Fine Arts
French
General Studies
German
History
Home Economics
Islamic Studies
Italian
Journalism
Kashmiryat
Library Sciences
Mathematics
Music Persian
Philosophy
Political Sciences
Psychology
Punjabi
Russian
Sindhi
Sociology
Spanish
Statistics
Social Work
Turkish
Urdu
Bachelor Of Arts B.A Jobs in Pakistan:
Individuals can pursue a career in different(dynamic) fields after successful completion of their B.A(Bachelor of Arts) degree. If you done Bachelor Of Arts you can become an
Economist
Historian
Archaeologist
Educationalist
Philosopher
Political scientist
Personnel manager
Social activist
Public Relation Executive
Psychologist
Sociologist
Philosopher
Journalist
Employment Areas For B.A:
Banks
Business Houses
Consultancies
Educational Institutes
Fire Department
Economic Development
Export Companies
Foreign Affairs
Field Research Firms
Financial Organizations
Industrial Houses
Law Firms
Lobbying Firms
Management
Marketing Research Firms
Municipal Planning
Multinational Companies
News Media
Public Works
Publishing Firms
Political Organizations
Police
Tourism
B.A Career Options:
After doing B.a A student can pursue career as:
Administrative Officer
Business Administrator
Business Consultants
Business Management Researcher
Business Management Professor
Finance Managers
Human Resource Managers
Information Systems Managers
Lobbyist/Organizer
Management Analyst
Management Accountants
Marketing Managers
Labour Management Relations Specialist
Social Worker
Personnel Management Specialist
Policy Analyst
Political Commentator
Pollster
Political Correspondent
Production Managers
Public Affairs Research Analyst
Public Opinion Analyst
Research and Development Managers
Bachelor of Arts B.A Scope in Pakistan:
B.A Scope in Pakistan is very wide becuase there is huge list of employement areas where a person can go after doing B.A. You can check its scope by knowing that you can become any of the above after doing B.A in Pakistan.