Online college Admission System Merit List 2018 for selected students in government colleges of Punjab is going to announce. OCAS is an online system which was established for the ease of students in their admission in government colleges. Higher Education Department, nine boards of Punjab, Bank of Punjab and Punjab Information Technology Board has developed this system by joint collaboration. ocas.punjab.gov.pk Merit List 2018 Colleges 1st, 2nd, 3rd is going to announce. The obtain marks and other detail will directly upload to this website of Matric passed students. Students just need to enter their roll number and the rest of their detail will automatically update. The application processing fee is also very low, as students only have to pay Rs 25 in Bank of Punjab as Application processing fee. After registration, it will announce 1st, 2nd, 3rd merit list for selected students.
ocas.punjab.gov.pk Merit List 2018 Colleges 1st, 2nd, 3rd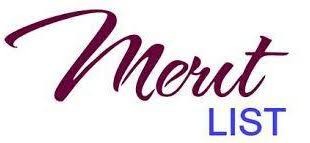 OCAS 1st Merit List 2018:
Students who have registered online at ocas.punjab.gov.pk can check the merit list because ocas.punjab.gov.pk 1st Merit List 2018 has announced. This is the first general merit list announced by every college. The final date for the announcement of this list has not announced yet. The list will only update at this website when this list will prepare by the concerned college and sent to OCAS.
OCAS 2nd Merit List 2018:
After the announcement of the 1st merit list, if the seats will remain available in government colleges than ocas.punjab.gov.pk 2nd Merit List 2018 will announce online at the official website of OCAS. All the merit lists will only update if they will announce by the officials of the colleges where students have applied and now they are looking for the admission in the college.
OCAS 3rd Merit List 2018:
After the announcement of the first two merit list, there are chances of ocas.punjab.gov.pk 3rd Merit List 2018 Colleges. There are rare cases that colleges announce 3rd merit lists because seats would be full after the second merit list. If you name is in 3rd merit list then you should feel lucky. Because there is no other merit list will announce that means you will not able to take admission if your name was not in this list. Students can directly check these merit lists from the official website of Online College Admission Systems.