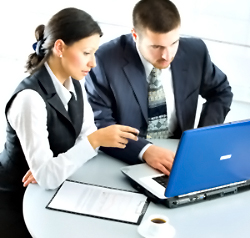 As the intermediate students are free now and it is usual that the capable F.Sc (pre-engineering) students want to appear in the ECAT (Engineering College Admission Test). So if you are one of them then you must need test ECAT 2017 Test Schedule and Date Sheet, syllabus and admission information etc. For admission in any Engineering University/College you must have to pass the entrance test which is approved by the Pakistan Engineering Council (PEC). UET conducts this test every year in the month of July. As in the previous years but in 2017 the test is taken twice due to the leakages of papers. So the date of ECAT admission is near about to announced it may be 16th July 2017. According to the previous criteria the exam will conduct in the month of September. But keep in mind that the test date is varies according to the engineering colleges and universities. So keep in-contact with the University or Engineering College whom test you wants to give, otherwise you can get latest information by visiting this site (ilm.com.pk) periodically.
ECAT 2017 Test Schedule and Date Sheet
As the university is responsible for the test, so don't worry about it anymore, you just have to focus on the study. The best preparation books for ECAT are your F.Sc books. There are also some other helping and preparatory books which can help you much in preparation.
Students! If you wanna update with the latest information about the ECAT or any other course then keep in-touch with this site.
Below are some of the study centers with details, where ECAT is conducted by UET from previous years:

University of Engineering and Technology, Taxila. Ph # +92 51-9047412
College of Engineering, Bahauddin Zakariya University, Multan. Ph # +92 61 9210051
University of Engineering and Technology, Peshawar. Ph # +92 91 9216784
Provincial Headquarter, Balochistan Boy Scouts Association, Quetta. Ph # +92 81 9201477
University of Engineering and Technology, Lahore. Ph # +92 42 99029452
University of Engineering and Technology, Karachi. Ph # +92 21 99261208
NFC Institute of Engineering and Fertilizer Research, Faisalabad. Ph # +92 41 9220355-7 ext 142
University of Gujrat, Gujrat. Ph # +92 53 9260272-73
College of Engineering, Islamia University, Bahawalpur. Ph # +92 62 9255474
Siddeeq Public School, 6th Road Satellite Town, Rawalpindi. Ph # +92 51 4841494-8