Looking for NTS GAT General Sample Test Papers then here you will find complete information with the guideline that what is GAT general Sample test Papers and How you can attempt it to get high score in result.But for this first of all let me tell you that what is GAT? GAT stands for the Graduate Assessment Test and now this test is compulsory if one want to take admission in the M.Phil in the whole Pakistan as this is the basic requirement from the Higher Education Commission (HEC). HEC has assigned the responsibility of conducting and prepare the result to the NTS that is National Testing Service. The result of the NTS GAT test is remain valid for the whole next 2 years.
GAT general test is taken by the NTS whole year but with the gap of 2 months so if you missed your chance then do not worry after two months there will be again a test. There are total three part of GAT General test that are English, Analytical and Quantitative and these are three type of paper as well
and there details are as follow
Category
Test Type
English
Analytical
Quantitative
Total
GAT A
Business Education
Engineering & Technology
30%
40%
30%
100%
GAT B
Arts & Humanities
Social Science
50%
25%
25%
100%
GAT C
Agriculture & Veterinary Sciences
Biological & Medical Sciences
Physical Sciences
40%
30%
30%
100%
NTS GAT General Sample Test Papers
NTS is responsible for taking the GAT test from all over the Pakistan that is why NTS has many examination center in different cities like Faisalabad, Islamabad, Karachi, Lahore, Multan, Peshawar, Quetta, Rawalpindi, Bahawalpur, Dera Ghazi Khan, Gujranwala and Hyderabad. There is also simple way if you want to get yourself register for the GAT general test as you do not have to do much thing but to go the official website of the NTS and fill the application form after that submit the fee in the near bank and send application form along with the slip to the head quarter. Down here we are going to provide you the NTS GAT General Sample Test Papers.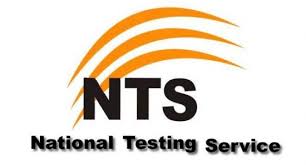 General Knowledge Questions About Pakistan
Now we hope that we made our-self clear for what you are hear on this page so have a look on the NTS GAT General Sample Test Papers and prepare yourself more to get high marks in the final result.