Do you want to get advantages of Akhuwat Internship 2018 then www.akhuwat.org.pk Application Form Download online from this page. One thing you should need to know before applying is that the complete eligibility Criteria, How to apply and what is the last date to apply for the Akhuwat Internship 2018. The compelete information of all the details are given below on this page so you can read it from here easily. Akhuwat is the one of the largest islamic Microfinance organization of the Pakistan. The aim of the Akhuwat is to alleviate poverty of Pakistan by providing some mutual support in order of intrest free loans. In this Loan they get some money and start thier own business and become a self earning person. Akhuwat is purily non profit company which is established in 2001. Now the thing about the Akhuwat Internship 2018 www.akhuwat.org.pk Application Form is listed below.
Akhuwat Internship 2018 www.akhuwat.org.pk Application Form Download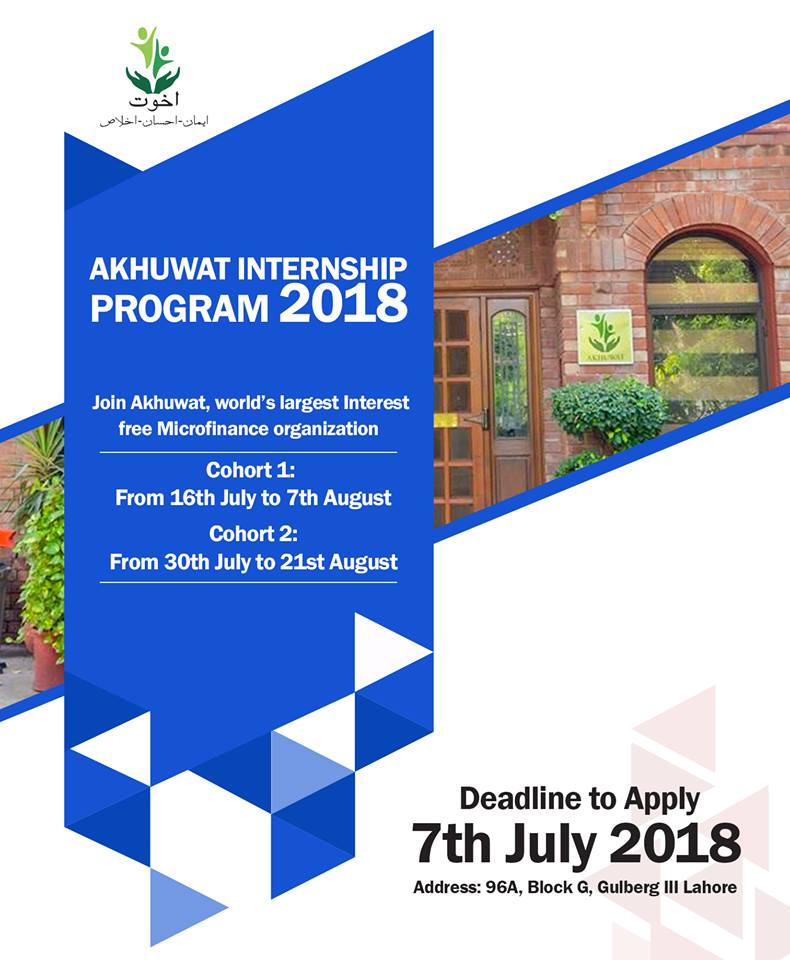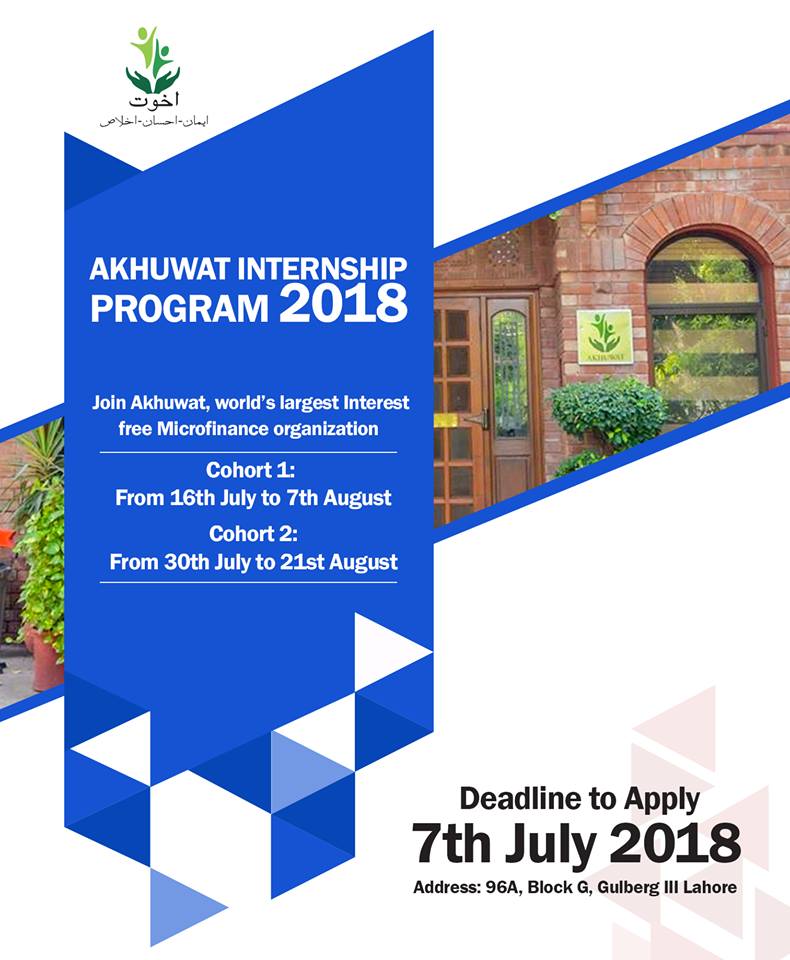 Akhuwat Internship 2018 Eligibility Criteria:
The candidates should have compelted thier Bachelor level degree from any HEC recognized University.
The candidates should be self motivated
Those candidates who have some IT Skills or Management Skills are preferred
Candiates should be fluent in English Speaking
Candidates should have good Presentation Skills
Akhuwat Internship 2018 Batch Information:
First Batch will be from 16th July to 7th August.
Second Batch will be from 30th July to 21st August.
Akhuwat Internship Program 2018 How to Apply:

All the candidates who wanted to apply for this Summer Internship Program could be able to submit application form online as the link is given below. When you click on the link one application is open in front of you and you need to put the right information in it and then at the end click on submit.
Akhuwat Internship 2018 Application Form:
CLICK HERE TO DOWNLOAD APPLICATION FORM
Akhuwat Internship Program Last Date:
The Last date to submit the application form is 7th July. All those candidates who wanted to apply for this Akhuwat Internship should submit the application form before the last date as after last date there will be no acceptance in any case.