Join PAF As Airwomen 2020 Female Medical Assistant Online Registration is open from June 2020 till July, 2020 so this is a best career opportunity for all those women who have passed their matric exams with the main Biology subject and got minimum 60 % marks in this subject and at least got 33% marks in the Physics, Chemistry, maths and Biology and not less than 47% marks in the English subject. Pakistan Air Force stand in the list of top Air forces of the world so when the career opportunity is open in such organization then do not waste this as such oportunity does not come again and again in life. Pakistan Air Force just not offer thier candidates just a job but also promising career as well as there is a lot of experience put in the body of the candidates so that this skills can help them to build a successful career in the future.
Eligibility Criteria:
Nationality: Pakistani or person from the Azad Kashmir
Marital Status: Single women
Education: Matric with alteast 60 % marks in the Biology sibject.
Ineligibility Criteria:
If candidate have submitted more than one application form for the same single entry level
Dismissed person from any government Service
If candidate convicted by a court of Law for any crime
If she have made some of the changing in the original academic certificates
If rejected from any Service Training Institution for the reasons of maladjustment
If they have concealed any information or have provided incorrect information at the time of filling in their application forms / interview.
Join PAF As Airwomen 2020 Female Medical Assistant Online Registration
Application Procedure:
Just click on the link below according to your entry then an application form will be in front of your screen just fill the application form with the original information that is according to your academic certificates and here are the list of the document and important procedure that you should know first before going to Join PAF As Airwomen 2020 Female Medical Assistant
Candidate can only register himself in ONLY ONE branch in an induction cycle.
Candidate must be in possession of Computerized National Identity Card (CNIC) or Computerized Form "B".
Candidates with dual nationality will have to surrender their foreign nationality before joining the course.
Scrutiny of documents from AMO.
Medical examination and interview board of all cleared candidates from AMO would be conducted at I&SCs.
Candidate eligible for more than one branches can visit nearest PAF I&SC in order to register himself / herself in the second branch.
Join PAF As Airwomen 2020 Online Registration
Join PAF As Airwomen Advertisement: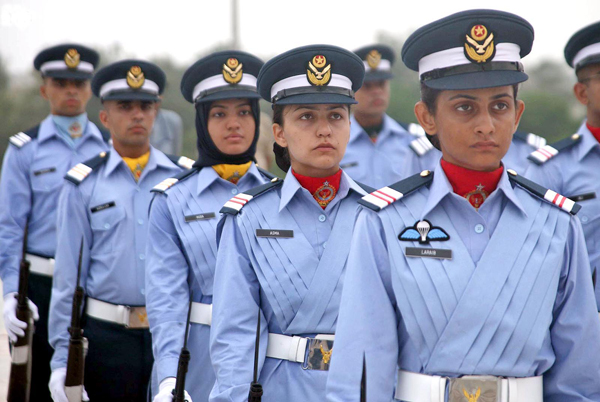 Right click on the image and then save image as to see the clear view of the image:
Application Registrations Dates:
June, 2020 Till July, 2020
PAF Airwomen Jobs Registration Time:
07:30 am to 1:30 pm
For More Information Contact your nearest Selection Centre:
Abbottabad: 310, Mansehra Road, Near Ayub Medical complex, Abbottabad
0992-385157-385166
Bahawalpur:
10-A Extension Scheme Sattelite Town, Bahawalpur
0621-9250103
Faisalabad:
Main Jhang Road, Near 64 Pulley Stop, Faisalabad
041-9201199
Hyderabad:
49, Salahudin Road, Hyderabad
022-9200936
Karachi:
Main Shahra-e-Faisal, Near PAF Base, Faisal, Karachi
021-99240999-99547911
Lahore:
14, Munir Road, Munir Chowk, (Near PAF Cinema), Lahore
042-99220084-36671041-43