Punjab Public Service Commission PPSC Written Test Schedule 2018 Date, Time, Venue has been declared by the PPSC officials by an advertisement in the jhang newspaper which is the Pakistan largest selling newspaper. and according to the test schedule the test will begin from the 2018 and it will go in till the 2018 which if of the Stenographer, Disaster Management Cell and Board of Revenue test. Well before going to the further detail let me give a little introduction about the PPSC. Punjab Public Service Commission in the oldest commission in the Asia Subcontinent and was established in year 1937 the main aim or responsibility of this commission is just to recruit the candidates for various posts under the government of Punjab. This is the only authoritative body that conduct the examinations for the different posts of different dates so that is why the latest date issued for the recruitment. The main office of the PPSC is located on 2-Agha Khan road Lahore and from here this office is also controlling two regional office tat are Multan and Rawalpindi.
PPSC Written Test Schedule 2018 Date, Time, Venue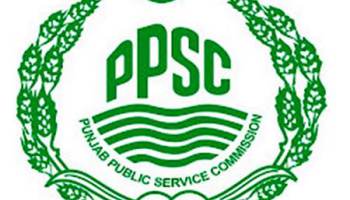 Downloads:
Online Application
Interview Call Letters
Admission Letter For Written Test
Syllabus of Optional Paper for PMS
Detail of PPSC Written Test Schedule 2018 along with Examination Center and Roll Number Slips have been uploaded on the official website of the Punjab Public Service Commission. All candidates are directed to note and download their roll number with respective examination centers from the website. No individual admission letter/roll number slip would be issued /posted to any candidate. Candidates are requested to report at their respective examination centres one hour before the commencement of the papers.
Important Information:
Candidates must have to submit their online application as the posted or by courier application form received to the Punjab Public service Commission's office will not be entertained. So you have to fill the application form online by clicking above the link to get the detail of PPSC Written Test Schedule 2018 Date, Time, Venue.
For further detail:
Contact person: Nayyer Iqbal
Secretary
Tel: 042-99202762042-99202762, 99200161, 99200162