The page is all about 10th Class Matric model papers 2019 English, Urdu Medium is available here for all those candidates who are going to be appearing in the annual examination of 10th Class 2019. So if you are also among those candidates then you are hereby notified that you should view the model papers of your relevant subjects so that you can set up your mind for your paper. The purpose of model paper is just to give you a concept and guideline about how the structure of your question paper will be and who and who many questions you have to attempt and what are the marks for every question. The Board of Intermediate and Secondary Education BISE every year changes the Model papers according to the new rules and regulations of the syllabus. So that students prepare their minds for the annual examination. Students you are also notified that the chairman of the Board has announced the date of annual examination 2019 of matric class i.e. annual 10th class examination starts from 1st March 2019. So candidates the remaining time is less than the time you have passed for the preparation of your exams. Students if you have waste your that time then yet you have option to safe your time and educational year as 3 approximately 3 months are left to your annual examination 2019 so you should see the following 10th class model papers and make your preparation for your exams.
10th Class Matric Model Papers 2019 English, Urdu Medium
The Urdu and English medium paper setters have different mindset that means every examiner has own thinking about thee O and A levels specifically in Pakistan. The Urdu examiner set the model paper much easier as compare to the English. The Urdu and English subjects are different and every subject has its own approach with respect to latest trend for the question setting and answer approach.
10th Class Matric Model Papers (Science and Arts) 2019
The science and arts are different sides of the same coin. Every student approaches towards the questions according to the relevance approach. The model papers of science subjects are tough in approach. The model papers of arts subjects are being contributed towards the nice and justified way.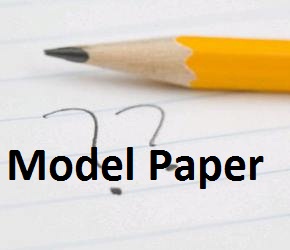 Matric 10th Class Model Paper 2019 for annual Examination
Students here down in this table all the name of Subjects compulsory or optional, Private or regular, for he or she are written here down. You have to just click on your relevant course and the Model paper will be downloading in your hard drive.
10th Class Matric Model Papers Subject Wise
General Mathematics (Compulsory)
Ethics (Compulsory)
English (Compulsory)
Islamiyat (Compulsory)
Islamiyat (Elective )
Mathematic (Compulsory) For Science Group
Pakistan Studies (Compulsory)
Urdu (Compulsory)
Urdu (Elective)
History Of Islam
Health and Physical Education
General Science
Geometrical and Technical Drawing 
Food and Nutrition
Elements of Home Economics
Education
Economics
Computer Science
Civics
Physics
Chemistry
Biology
Arts and Model Drawing
Persian
Physiology and Hygiene
Punjabi
 So, these are all the subjects Compulsory and elective, when you click on your relevant subject you will get a PDF format model paper you read that model paper carefully and follow the instructions. So this is all about the 10th Class Matric Model Papers 2019 English, Urdu Medium.