Karachi Medical and Dental College KMDC MBBS Admission Criteria, Requirements 2019, Eligibility and all admission procedure are written here in detail. If your FSc pre-medical or "A" level with bio, chemistry and physics is clear and you are now thinking to take admission in KMDC for being a MBBS doctor then I suggest you that you must read this entire post carefully and make sure that either you are meeting the eligibility and requirements of KMDC MBBS admission or not. If you are meeting with these eligibilities then you are also informed that there is an entry test which is taken by KMDC from all applicants. In KMDC there are total 250 seats are reserved for MBBS admission on open merit, self finance, foreigners and overseas Pakistanis in which 20% are reserved for self finance, 10% for overseas Pakistanis or foreign students. But for approaching KMDC MBBS Admission Criteria from any category students have to full fill some specified requirements.
KMDC MBBS Admission Criteria, Requirements 2019
KMDC was established in 1991 by the Municipal Corporation, Pakistan. It is affiliated with the Abbassi Shaheed Hospital which is the largest public type hospital in Pakistan. It is recognized by Pakistan Medical and Dental Council PMDC. Every year it invites 250 applications for MBBS and 100 applications for BDS admission from all eligible candidates. Well now the KMDC is inviting application for MBBS admission in the month of August, 2019 and eligibilities and other requirements are written below. Keep reading this post.

KMDC MBBS Admission Criteria Eligibility 2019
Students that have pass FSc Pre Medical with minimum 60% marks from Karachi Board.
Students having "O" level and "A" levels degree with Bio, Chemistry and Physics in minimum 60% marks
O, A levels students or students from foreign or overseas are required to bring I.B.C.C Islamabad Certificate
Those candidates who pass intermediate or O/A levels from out of Karachi board and now their parents have shifted in Karachi have to bring parent's deputation letter from respective department where parent's father or mother is job.
KMDC MBBS Admission 2019 Procedure
KMDC inform for admission through advertisement in most viewed newspapers and also uploaded on its official web site every year in the month of August. Those who meet the eligibility criteria can obtain their application forms from the KMDC admission office or also can download from the officials' web site. After this candidates have to fill in the form dully and attach required documents with it and after completing form resubmit it to the KMDC admission office MBBS department before till the last date for submission of admission form.
KMDC MBBS Admission Requirements 2019
You have to attach photocopies of the following documents with application form.
Students who are under 18 year have to attach "B" form and above 18 years are must attach photocopy of their CNIC
Father CNIC with permanent address on Karachi
Father's domicile of Karachi
In case father has expired or no domicile is issued before his death students can attach mother's domicile
HSSC Intermediate, FSc pre Medical , "A" levels marks sheet
Matric SSC, O levels or equivalent mark sheet
Domicile and PRC of Karachi
6 recent latest pass port size photographs (4 attach with application form attested / 2 attach with admit card without attestation)
2self addressed envelopers 4.5 x 8.5 inches with postage stamp affixed
KMDC MBBS Admission 2019 Fee Structure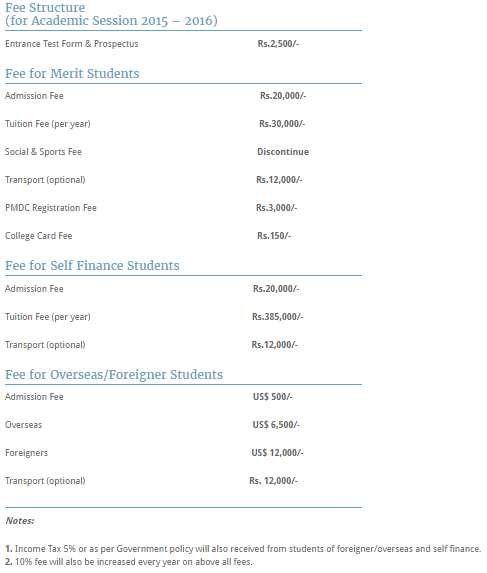 So this is all about "KMDC MBBS Admission Criteria, Requirements 2019 Eligibility, Fee Structure and admission procedure is written here in details. Hope this post is very helpful for you in order to take admission in KMDC 20197 MBBS pre information. KMDC is one of the best and top college in Karachi you can take admission in this college for MBBS in order to get a degree that is acceptable from all over the Pakistan and from the overseas medical hospitals. Moreover you can ask more FAQs through the comment box below we will be replying you as soon as possible for KMDC MBBS admission 2019 criteria, requirements and when the admissions are open in KMDC we also provide you the advertisement here so stay connected with us.