Gujranwala is one of the biggest cities of Pakistan where large number of Colleges And Universities in Gujranwala are present. There are many government colleges in Gujranwala, Private colleges in Gujranwala which is providing higher education to students of Gujranwala city. There are also many Government Universities in Gujranwala and Private universities in Gujranwala are also present. These colleges are universities are offering different courses like medical courses, law courses, management courses, arts courses and science courses. There are also many private and government law colleges in Gujranwala, Medical colleges in Gujranwala, commerce colleges in Gujranwala ETC. There are also large number of Fine arts colleges in Gujranwala too. Famous colleges in Gujranwala are Government Islamia College, Elite Group of Colleges, Superior Science College Gujranwala, Gujranwala College of Computing, Ilm College Gujranwala, Government college of commerce, leads group of college and many others. These colleges are specialized for law studies, medical studies, business studies, commerce studies etc. There are many Army public colleges and universities too in this city.
Colleges and Universities Type in Gujranwala
Colleges and Universities in Gujranwala by Subjects

Medical Colleges in Gujranwala
Dental Colleges in Gujranwala
Engineering Colleges in Gujranwala
Business Management Colleges in Gujranwala
Pharmacy Colleges in Gujranwala
Nursing Colleges in Gujranwala
Fine Arts Colleges in Gujranwala
Computer Sciences Colleges in Gujranwala
Commerce Colleges in Gujranwala
Technical Colleges in Gujranwala
Vocational Colleges in Gujranwala
Veterinary Colleges in Gujranwala
MBA Colleges in Gujranwala
Girls Colleges in Gujranwala
IELTS Preparation Centers in Gujranwala
DAE Colleges in Gujranwala
DPT Private Colleges In Gujranwala

O Level

FA, Intermediate

ICS, Intermediate

MBA

BA

BCS

BS

Computer Science

MCS

BCom

LLB

Pharm D

Fine Arts

English

CA

BDS

DVM

Accounting

Electrical Engineering

Psychology

Architecture

PhD

Textile Designing

Business

MBBS

A Level

ICom, Intermediate

BBA

BSc

B Tech

BS (Hons.)

MSc

MS

MCom

LLM

Fashion Designing

Interior Designing

BSIT

Civil Engineering

DPT

Information Technology

Software Engineering

Mechanical Engineering

ACCA

Physiotherapy

MPhil

Agriculture

Mass Communication

Engineering
Colleges And Universities in Gujranwala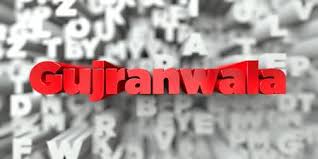 In this city, there are many Colleges And Universities in Gujranwala which are providing higher education and stand in the list of best universities in Pakistan. There are three types of universities; government universities in Gujranwala, Semi government universities in Gujranwala and private universities in Gujranwala. There many Law Universities in Gujranwala, Medical Universities in Gujranwala, Engineering Universities in Gujranwala, Fine Art universities in Gujranwala, Business universities in Gujranwala. These universities are recognized by Higher Education Commission HEC. Engineering institutes are PEC recognized universities in Gujranwala, PMDC recognized universities in Gujranwala and many others universities. best universities in Gujranwala are Gift University Gujranwala, Preston University Gujranwala, Virtual University Gujranwala, Rachna College of Engineering and Technology UET Rachna, University of Punjab and Many others. These colleges are providing undergraduate, masters, postgraduate and doctoral programs to students.