University of Engineering and Technology UET Peshawar Merit List 2020 1st, 2nd, 3rd, open, and non-subsidized will be available here. If you have attempted the ETEA engineering entry test held on 7th July 2020 and also have qualified for it then your application is being invited to submit as per the schedule is given below. Students will submit their admission forms as per the criteria are given officially. If you will see that your name is existing into the UET Peshawar undergraduate merit list then you will meet the fees criteria which are also written down. The purpose of writing this post is just to provide you the lists selected candidates who are finally entertained with admission in UET Peshawar undergraduate admission 2020. Keep on reading this article to get further details and to find your name in the lists which are just going to display below as per the officials release it.
UET Peshawar Merit List 2020
We are hoping that you also have attempted the ETEA ECAT test of 7th July and you also have passed this test. Now you are going to analyzed through the UET Peshawar admission criteria according to which your marks in intermediate and the percentage you have obtained in ETEA test will be calculated through a merit calculating formula. If you obtained enough marks will meet the final merit then your name will be entertained into the University of engineering and technology Peshawar merit list 2020, otherwise, you will be rejected to proceed for this intake.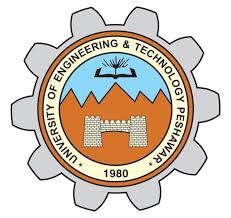 UET Peshawar 1st Open Merit List 2020:
We will upload very soon the UET Peshawar 1st and open merit list 2020 will be displayed on  August. While the 2nd and 3rd merit lists will be displayed afterward for the remaining students.  Currently, the list is not available here because it is not announced by the officials. Only the university has the authority to announce the lists of qualified and selected students. If your name is not in this list then you don't need to worry because this university will also announce the second and third lists shortly. Just stay in tune with this page because soon we are coming back with the list of selected candidates who are now going to submit their fees for finalizing their admissions.
UET Peshawar Non Subsidized Merit List 2020:
Non subsidized seats are available for the students of other provinces such as Punjab, Sindh, or another province. If you are holding the domicile other then KPK, then you will apply on non-subsidized seats. Such students will pay Rs. 200 in UBL bank and their names will be displayed into the UET Peshawar Non Subsidized Merit List 2020. You have to stay in tune with this page and read out the following schedule for more information because as soon as the selected candidate's lists for BSc engineering admissions are announced will be uplaoded here.
Click Here to Find ETEA Engineering Results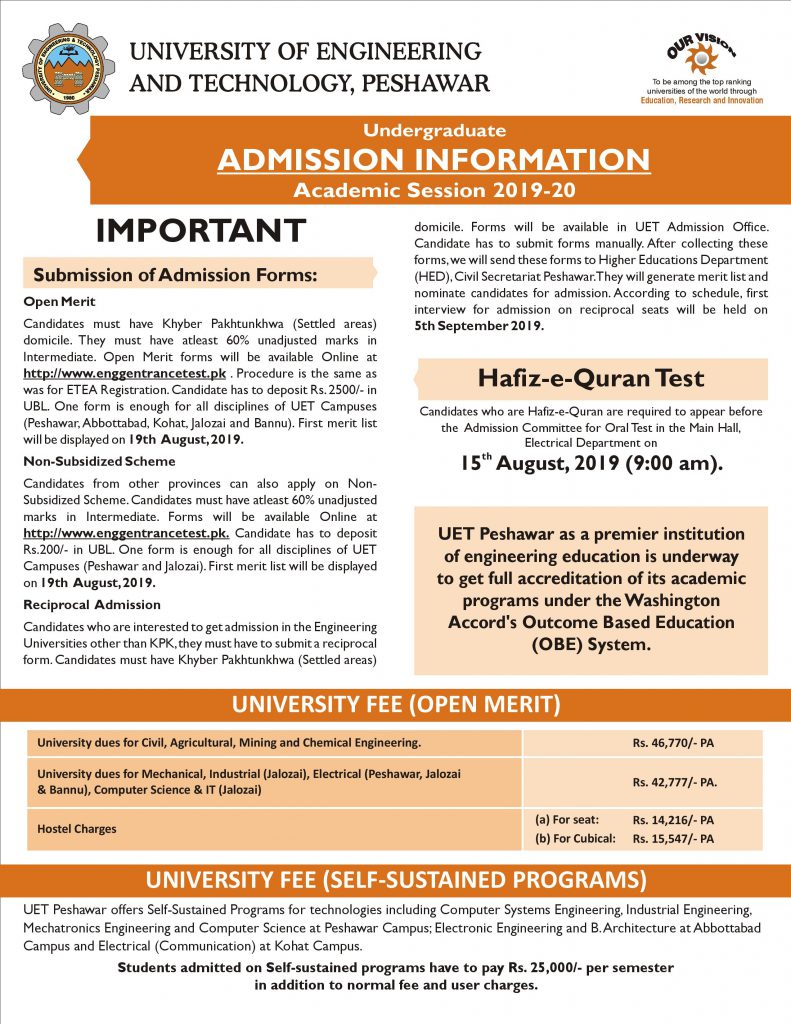 University of Engineering and Technology Peshawar has limited seats in the admission of BSc Engineering department of Electrical, Mechanical and Civil Engineering as in the UET Peshawar. So that is why the admissions are purified only for the best deserving students. The best students are classified through the UET Peshawar merit list 2020 1st, 2nd, 3rd, open and Non Subsidized lists. You just need to stay in visiting this page because as soon as we are taking any further updates from officials, we will bring here and share with you. You can also share your queries in the below-given comments section to take any further assistance.