Pakistan Education Foundation PEF is offering the Subject Based Support Program SBSP 2014 for all those schools who does not pay the required salary to the specialized teachers. So officials if you also want to hire more experienced teachers in your schools then you are on the right way to get your application form along with the eligibility criteria and here you are also hereby notified that, you should keep in view the last date for submission of admission form so that you can entertained  by this opportunity. Punjab Educational foundation is a well prepared department established by the Government of Pakistan to provide the quality educations to those who cannot pay for it. Pakistan Educational Foundation PEF in this way has maintain a program that is Subject Based Support Program SBSP to provide the well trained and well experienced teachers to Private Secondary Schools. SBSP provide the teachers for the Physics, Chemistry, Biology, Mathematics and English to the selected schools. According to the new Policy of SBSP the hired teachers have to teach only in one selected school in 6 days of a week. Well the SBSP has improved its services from 22 provinces to all over the Punjab provinces. Well if you also need the SBSP for your school then you have to response against the following instructions. All these instructions are restricted and mentioned by the officials. Have a look down for it.
PEF Subject Based Support Program SBSP 2014 Form, Eligibility, Last Date
Eligibility Criteria for SBSP
Only the eligible Schools can apply for the Subject Based Supporting Program SBSP. And the Eligibility criterion is written bellow.
Those schools in which number of students from class 6 to 10 would be minimum 100.
Monthly Fee should not more then 1000/- from a student
Registered and affiliated schools will be preferred
Those schools are not eligible for this program who has already submitted their application form to any other PEF Program.
 Those Schools which are the beneficial from the SBSP can apply again so that their time period for this partnership can be exceeded.
Uncompleted and wrong applications will not be accepted and will be rejected.
Applications should submit till the last date 24th November, 2014.
 Download Application form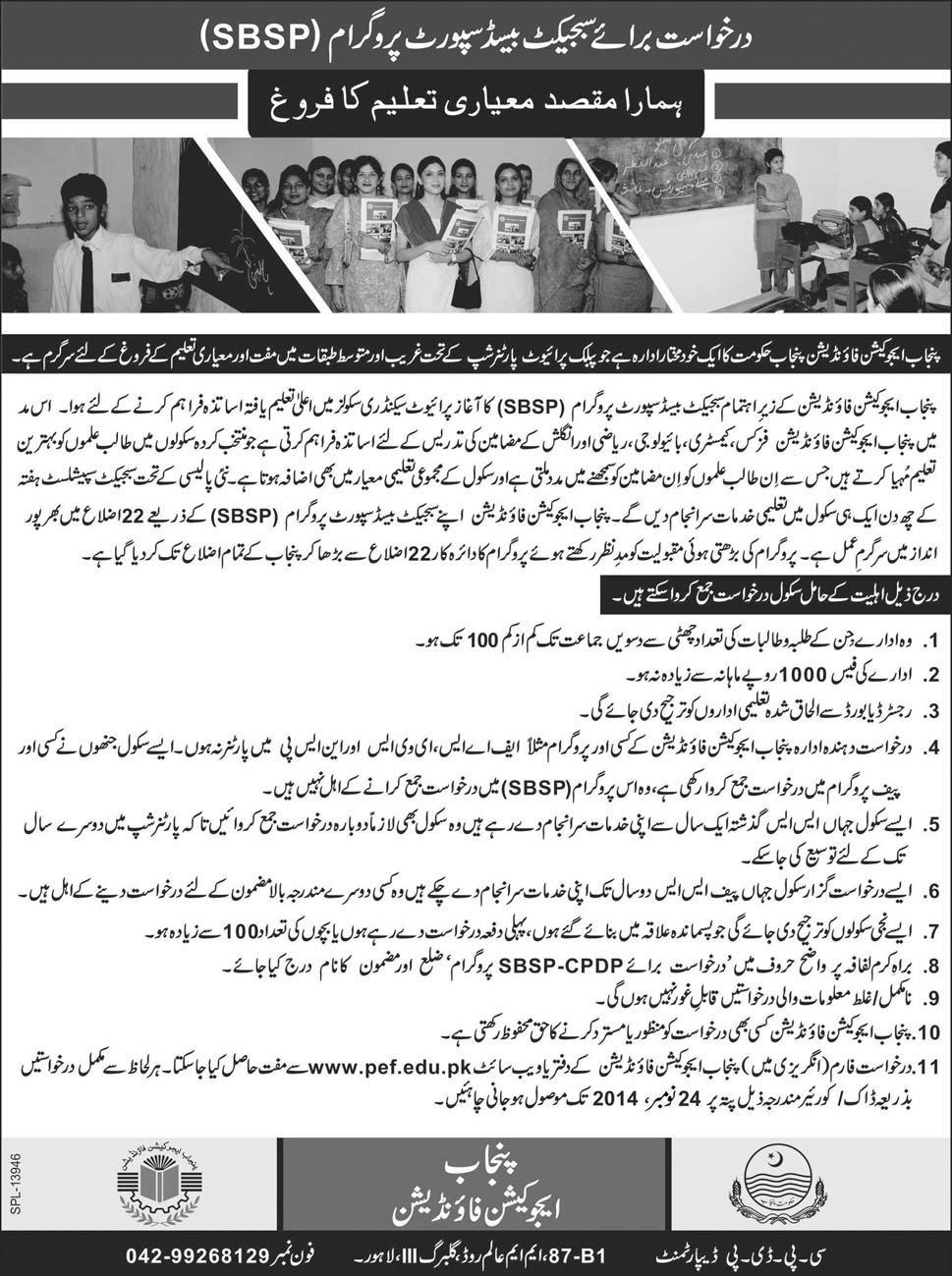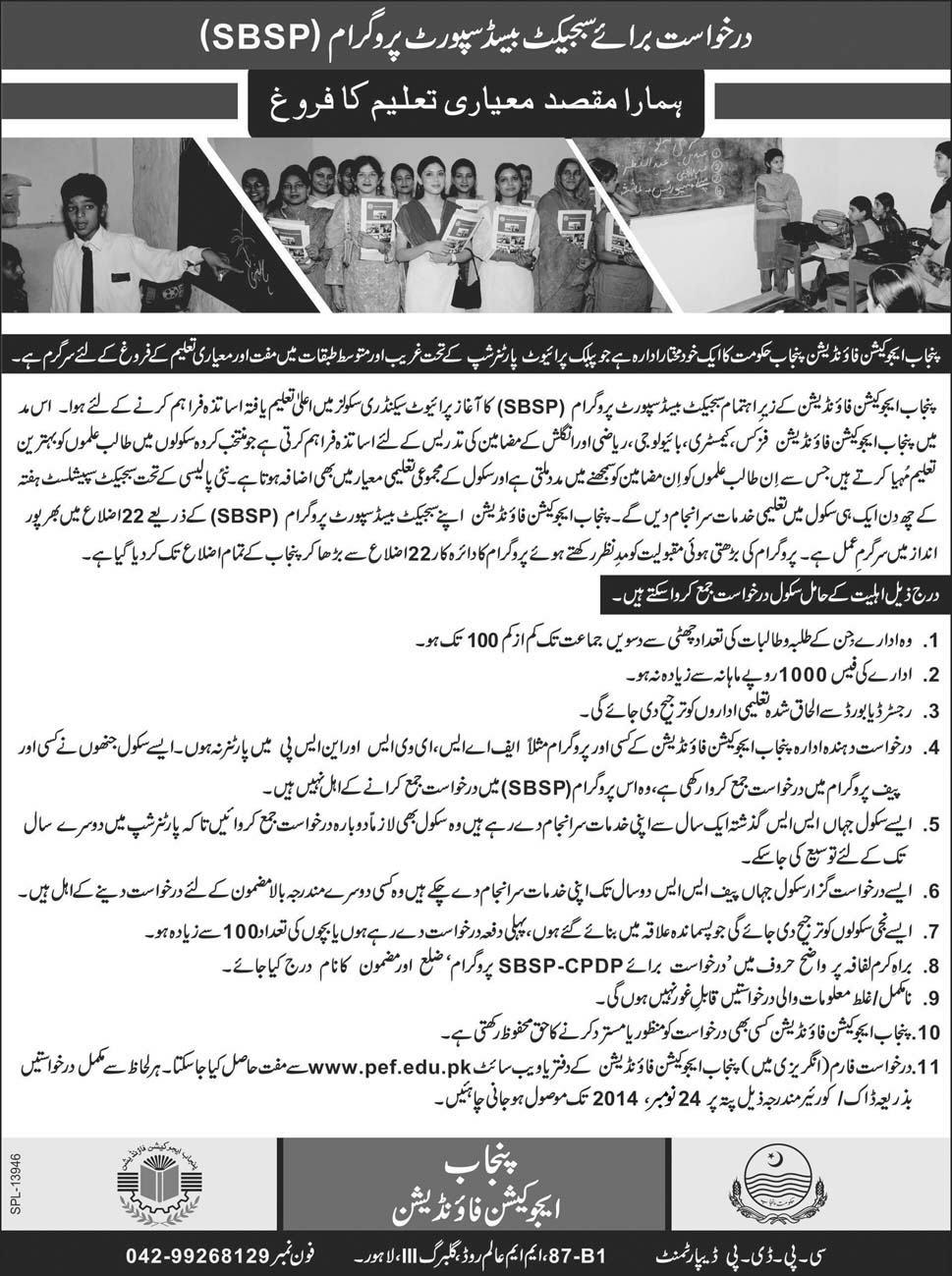 Well this is all about PEF Subject Based Support Program SBSP 2014 Form, Eligibility, Last Date and all other information is available here. Well you are also advised to follow the given instructions and complete all the procedure so that you can be entertained.