Internet has become an vital and very much inexpensive resources for students to get the knowledge in these days. Internet proves a new world of material and resources regrading the academics for students in Pakistan as well as at international universities. But due to the sheer vastness of the Internet, finding relevant information can be a bit of a challenge as well as time consuming unless you know exactly what you are looking for. So here ilm.com.pk present various resources of use to a student that I have come across. Education Websites For College Students In Pakistan may helpful for you because it has some official links of library in pakistan. The article is going to renew about the detailed information directly link to the websites and libraries.
Education Websites For College Students In Pakistan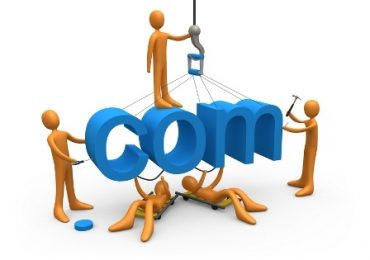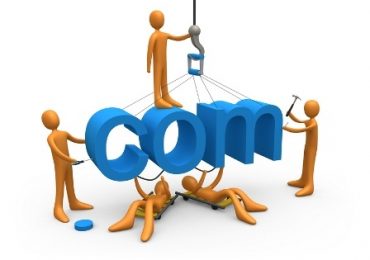 For example, lets talk about the first library as online source for students in pakistan. digitallibrary is the official source for the online resource access. The library has its own recognition to be made under the pressurize culture within the college. The online access of the resources made it perfect with respect to the different institutes and focused ways to develop thinking.
Higher Education Commission (HEC) – National Digital Library Program
Link: https://www.digitallibrary.edu.pk
HEC National Digital Library (DL) is a programme to provide researchers within public and private universities in Pakistan and non-profit research and development organizations with access to international scholarly literature based on electronic (online) delivery, peer-reviewed journals, databases, articles, e-Books providing access to high quality, across a wide range of disciplines. The e-books support programme will allow researchers to access most of the important text and reference books electronically in a variety of subject areas. Around 75,000 number of electronic content has been made available through the Digital Library Programme. Although blog will show the Education Websites For College Students In Pakistan but you will find helpful to know about these library links over here. These links are materially bounded to provide you the exact way and about the usage of online sources.
Library.nu:
Link: https://library.nu/
The new home of Gigapedia, which hosted the biggest collection of e-books relating to any subject imaginable on the internet. It has always been of great help to me since one can find almost any textbook or solution manuals on it. It also has novels, autobiographies. In short, if you need an e-book, this should be your first stop. The site requires registration to search for documents though. Most of the files are hosted on rapidshare, hotfile, ifile.it etc.
Free Ebook spot:
Link: https://www.freebookspot.biz/
On the rare occasion when you cant find a specific ebook on Library.nu, chances are free ebook spot has it. Between these two sites, I have found almost every book and novel I have ever searched for.
MIT OCW:
Link: https://ocw.mit.edu/index.htm
Its an online project started by the Massachusetts Institute of Technology, which is one of the most prestigious universities in the world. Basically, selected courses (being offered at MIT) are available here. There are lecture notes, quizzes, their solutions and even videos of the lectures delivered in the class rooms. Students can access all the content for free and without registration.
Yale OCW:
Link: https://oyc.yale.edu/
The principle is same as OCW offered by MIT, but the range of topics in the introductory courses available here, are related more to the arts.
Cramster:
Link: https://www.cramster.com/
Cramster is basically a community of students and professors etc, who offer help with studies. They have step by step solutions to many textbooks and there's an community of experts who answer any questions you might have as well as guide you with your problems. Catch is, its not free. You can register for free but free members get limited access to the resources, but in most cases its adequate, specially when coupled up with the above sites.
All Free Essays:
Link: https://www.allfreeessays.com/
This site offers free access to thousands of essays, reports and papers written by students from all over the world.
Simple English Wikipedia:
Link: https://simple.wikipedia.org
No doubt Wikipedia is an invaluable source of information. But sometimes the language in which it is written can a bit too technical. Which makes it difficult to understand for people whose first language isn't English. So here's the alternative. Simple English Wikipedia is the same as Wikpedia but all the articles are written in easy to understand English.
Khan Academy:
Link: https://www.khanacademy.org/
Khan Academy aims to be a world class education to anyone, anywhere and it does that by providing video lectures of thousands of topics from all subjects. The quality of the lectures provided here is simply superb. An easy to understand approach is given to every topic. If you are having issues with any topic, specially from Mathematics and Physics, I highly recommend Khan Academy.
DogPile:
Link: https://www.dogpile.com/
Dogpile lists all results from the four major search engines namely, Google, Bing, Yahoo! and Ask. So its a far more effective tool for finding relevant information. It has a ton of features including side by side comparison of search engines etc. Check it out for yourself.
Microsoft OneNote:
Link: https://office.microsoft.com/en-us/onenote/
OneNote is one of the best notetaking softwares I've come across for a long time. It has brilliant features like adding images, audio clip, free hand drawings etc to your notes. Its not free, but then again, we Pakistanis are not known for the massive profits we provide to the companies. For a free alternative check out the Ever Note. It's equally capable, if not better.
Although, most of the website in this list of Education Websites For College Students In Pakistan. These aspects are get in touch with the perfect material binding. These ways are generally acceptable as per the request. It is all about the way out to know that how it is being explain through the gesture given by these online websites.