Right through this post we will be having a complete inside information about the CSS Exam Information in Pakistan. As we all know that with the passage of time the importance of the CSS examinations is getting enormous high among the young generation. The CSS Exam is held by the side of the Federal Public Service Commission as each single year for the purpose of the recruitment to posts in BS-17. It is being arranged as in favor of so many groups/services just as under Federal Government mentioning with the names of Commerce & Trade Group along with the Foreign Service of Pakistan plus for the Information Group. As you successfully pass through the CSS exams you can also get assign in the groups of the Inland Revenue Service as well as Military Lands & Cantonments Group and Pakistan Audit and Accounts Service.
CSS Exam Information in Pakistan
Four Main Parts of CSS Examinations in Pakistan:
CSS examinations in Pakistan has been divided into 4 main parts such as:
Written Examination
Medical Examination
Psychological Assessment
Viva Voce.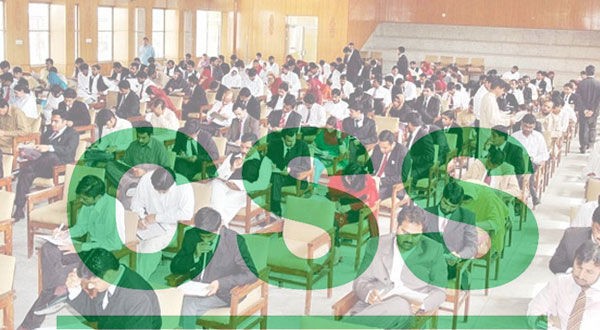 Information About Eligibility Criteria for CSS Examination in Pakistan:
If you want to be the part of CSS examinations in Pakistan then it is important that you should pass yourself first through the eligibility criteria terms and conditions in Pakistan:
It is important that the applicant should be having the degree of at least a Second Division or Grade "C" Bachelor's degree by studying from anyone of the Pakistani Universities or an equivalent degree or comparable educational qualifications of a foreign University recognized by the side of the Higher Education Commission, Islamabad.
Moreover, it is also important that the applicant should be having the Third Division in the side of their Bachelor's Degree.
You should also be having the equivalence certificate that should be issued by the side of the HEC.
It is most important of all that the applicant should be standing as the citizen of Pakistan or a person who is hence deriving his/her nationality from the State of Jammu and Kashmir.
There are some age restrictions as well. Applicant should be having the age of between 21-28 years old.
List of Main City Centers for CSS Examinations in Pakistan:
CSS Examination in Pakistan will be arranged in major and specific cities of Pakistan such as Abbottabad, Bahawalpur, Dera Ghazi Khan, D.I.Khan, Faisalabad, Gilgit, Gujranwala, Hyderabad, Islamabad, Karachi, Lahore, Larkana, Multan, Muzaffarabad, Peshawar, Quetta, Rawalpindi, Sargodha and Sukkur.
So this was the overall complete information about CSS Exam Information in Pakistan! If you are planning to appear this year in 2017 CSS examinations then start off with the preparation right now!