Online Cab or Taxi Service Careem is now well know in the Major Cities of Pakistan Like Lahore, Karachi, Islamabad as initially they started their services in these cities and now after the Careem Leadership Program is announced for the Fresh graduates. All the information about the Careem Leadership Program 2018 Apply Online, Registration Dates, Procedure and other thing you wanted to know about this program will be discuss below. Well candidates if you have completed your graduation this year then that is really a perfect opportunity to get advantage from. Through this initiative taken by the Careem you would be able to enhance your Knowledge, Skills and Attributes of your personality. Under this program you can choose your career path in which you wanted to apply as these are operations /Supply, Digital Marketing, Business Development and Growth Hacking so the options are in your hand. Once your registration or application process is complete you will move to the next round that are selection round in which you have to appear in the Interview and then online assessment and then again Final interview. If you are capable of Careem Leadership Program 2018 you will be hired and start working.
Careem Leadership Program 2018 Apply Online, Registration Dates, Procedure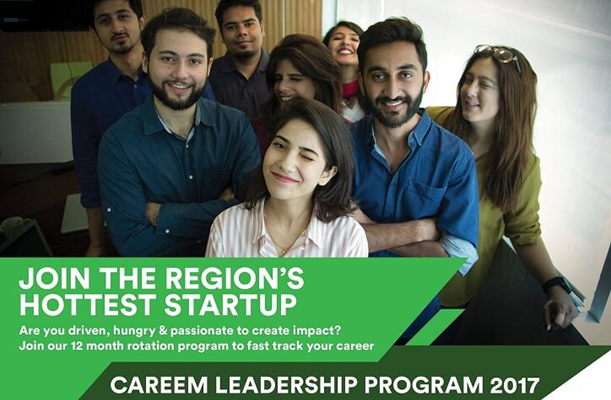 Eligibility Criteria:
All those candidates who have completed their Graduation or Master Degree from Any educational Institute that is recognized by the Higher Education Commission. Well their is no specific discipline included in the Careem Leadership Program 2018 that means just Fresh Bachelor or Master Degree would be enough for you to apply. The last date to apply for this program is 20th May so that is why you application should be submitted online before this date.
Careem Leadership Program 2018 Apply Online Procedure:
Click here to apply online for the Careem Leadership Program and then you will be moved to this page. In the first presentation you just have to click on the Apply Now as mentioned in the below image.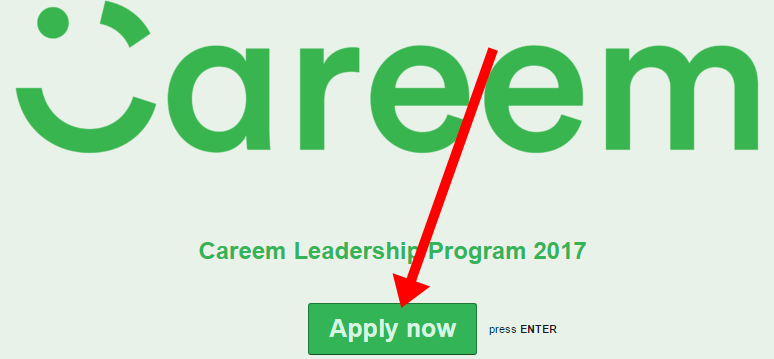 Once you click on the Apply now there will be a new page which contain some description of the Leadership program and also the company Careem and there you need to click on That's For Me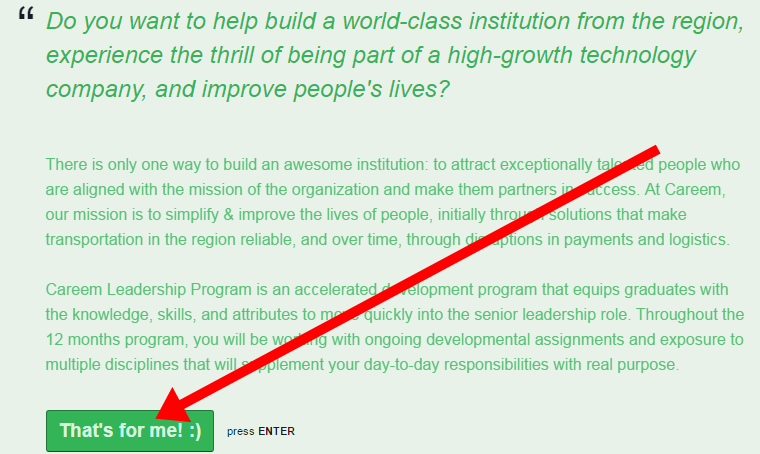 Once you click on That's for Me then the next you have to enter your Full Name, Then you Email Address, Then you Contact Number and then Choose university from where you have completed you Graduation or Master's Degree.
After that choose the discipline you wanted to work in and then select you city to work.
At last but not the least you have to write your motivation and then few lines about that why Careem will hire you.
You need to put correct information so that if you are selected for the Interview then company representatives could contact you easily.
Careem Leadership Program 2018 Registration Dates: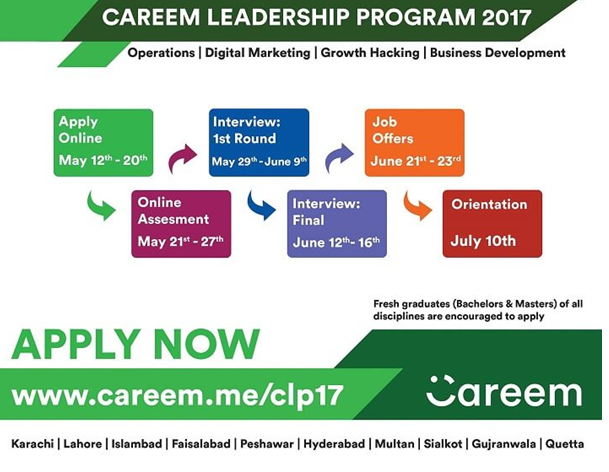 This Careem Leadership Program 2018 is available in the cities that are Karachi, Lahore, Islamabad, Faisalabad, Peshawar, Multan, Hyderabad, Multan, Sialkot, Gujranwala, Quetta. So candidates if you are interested in Careem Jobs then do submit your Online application form before the last date as after that you application would not be accepted in any case.