Do you know How To Join Pak Army For Females After Intermediate, Graduation, and Matric not only males but females of Pakistan are also very patriots in this country and they also want to join the Army so that they can serve their nation too? So if you are also a girl and want to join Pakistan Army then the minimum education requires is Matric and if you have passed your Matric, Intermediate, or Graduation level of education then you are eligible to apply. The eligibility criteria are different from post to post which refer to Nationality, Age, Height, other body measurements, qualification, experience, etc but down here on this page, we have prepared a table that will guide you that in which educational level you are eligible to apply for which post. If you have cleared your Matric then your opportunities if the Pakistan army and if you have a clear Intermediate then what will be the opportunity in the Pak army for a female? There are a number of fields in the Pak Army and you can choose after meeting the requirements. So scroll down to check those fields and apply for them.
How To Join Pak Army For Females
Every year different jobs come for females in arm forces so now we will discuss how to join the Pak army For Females After Intermediate, Graduate, and Matric. So all information is mentioned step by step and candidates can easily get guidance.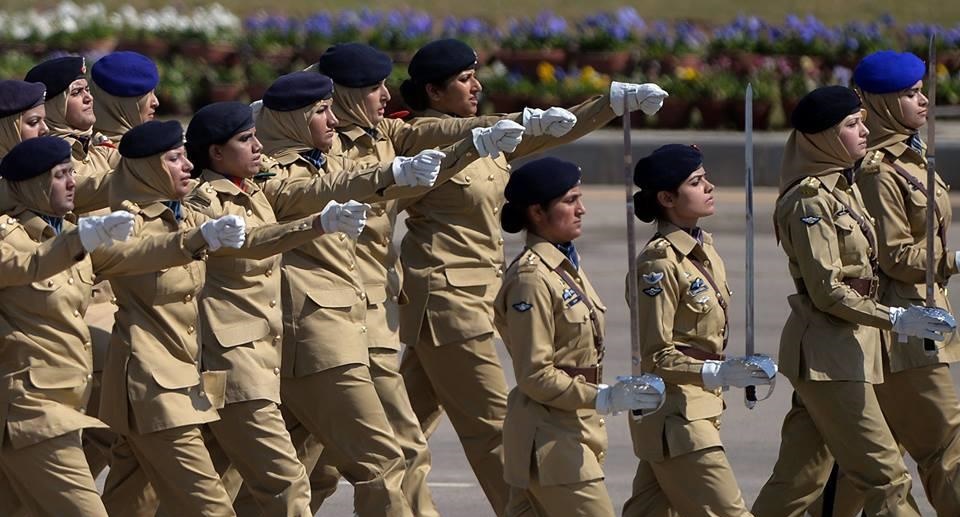 Join Army After 10th Class
How To Join Pak Army For Females After Intermediate, Matric
Post
Educational Qualification
AFNS General Nursing
Matric With Science and minimum 65% marks
Or


Intermediate with at least 50% marks

AFNS BSc Nursing
Matric With Science and minimum 65% marks
Or


Intermediate with at least 50% marks
Eligibility Criteria for Joining the Pak Army after Inter, Matric
The age of candidates must be from 17 to 25 years old.
The marital status of females applying for these posts should be unmarried, widowed, Separated, or Divorced.
Female nationals of Pakistan could only apply for the given post.
The height of the female candidates for Nursing should be 5 feet and 2 inches at least and the weight of those candidates according to the body mass index.
How To Join Pak Army For Females After Graduation, Bachelor
Post
Educational Qualification
General Duty Medical Officer GDMOs As Captain
MBBS or Equivalent Degree from any PMDC Recognized University in Pakistan
Classified Specialists as Major
MBBS With a higher postgraduate qualification from a recognized university in Pakistan
Information & Computer Technology Officer ICTO
BSc Telecommunication, Computer Software Engineering with a 4-year degree program
Corps of Electrical & Mechanical Engineers EME
BSc in Electrical, Mechanical, Computer Hardware, and Mechatronics Engineers
Army Services Corps ASC
MBA in Supply chain or Finance
Corps of Ordnance ORD
MBA in Supply chain or Finance

Or BE Textile Engineering

Corps of Signals Sigs
The candidates have done BSc Engg. in Telecommunication, Software, Information Technology & Information Security
Corps of Engineers Engrs
Candidate with BE in Civil Engineering, Architectural Engineering, and Town Planning Engineering
Eligibility Criteria for Joining Pak Army After Graduate, Bachelor
The age of the candidate is a maximum of 28 years old and the maximum age for Master-level posts is 32 years old.
The height of the candidates must be a minimum of 5 feet and 4 inches.
Other Options For Women in Pak Army
You can join the Pakistan army as an Aeronautical engineer. This is done with the help of the CAE course. Once you will complete this CAE course then females can be hired as aeronautical engineers in this Pak air force sector. Right at the PAF Academy Risalpur, females will be given 2 years of training in aviation Then next 2 years will be of training sessions as pilot officers. For this career field, all-female applicants should have passed their matric and Fsc with 60% marks.
Females who want to join the Pak Army as Corps of Electrical and Mechanical Engineers can join Pak Army after doing BE electrical or electronics, BE Mechatronics or avionics, or BE Computer engineering. Those who have equal education can apply for these posts. Candidates must have 60% marks or above to get this job. There is also minimum and maximum age limit and height requirement too.
You can also join the Pak army as a Female Soldier. The post of a nursing cadet is opened too for these female citizens of Pakistan. If you have a diploma in nursing or in midwifery then you can be hired as a trained nurse in this sector of the Pak army. 18 to 28 years is the maximum age limit for this post as a female-trained nurse.
Procedure to Join Pak Army
These jobs are announced throughout the year as decided by the officials so that is why when any post is announced you can view its advertisement in the newspaper and even on the official website of the Pakistan Army update about the post then if you laid down on the eligibility criteria apply for the registration in the given dates for registration. If your registration is accepted by the Pakistan Army Recruitment and Selection centers then you are called for a written test and after that, a physical test followed by an interview, and then you are selected to become a part of the Pakistan Army. Now you have learned about the whole procedure of How To Join the Pak Army For Females After Intermediate, Graduation, Matric but still, if you have any queries then you can write to us in the comment section of this page.