learn complete about How To Join Pak Army After Intermediate FSc, ICS, ICom FA as We have seen that most of the students after their FSC, ICOm, ICS, wants to join medical colleges, engineering universities and most of the youngsters also have this desire to join the Pak army. If you want to join the Pak Army then here is this post, we will be letting you the complete procedure that how you can be the part of the prestigious institution. This is the wish of almost every youngster in here Pakistan that he should join Pakistan Army as officer and could serve their nation but there are some procedure and rules and regulations which you have to follow so if you laid down on all the eligibility criteria as mentioned here on this page and also have clear your Intermediate level education then you are eligible to become a part of the Pakistan Army so have a look down here for complete procedure.
How To Join Pak Army After Intermediate FSc, ICS, ICom FA
Candidates if you have passed the Intermediate Examination from any Board of Intermediate and Secondary Education and have love for your country, Wanted to Serve your Country then Joining the Armed force of Pakistan is the best option for you. Here down on this page we are going to Explain that How To Join Pak Army After Intermediate in any of the subjects so learn and think of it.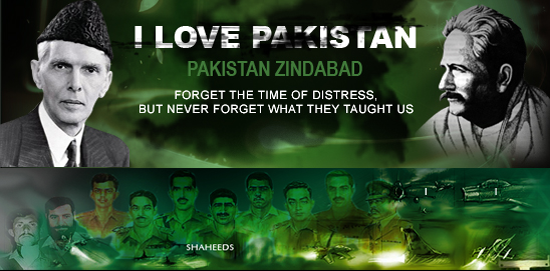 How To Join Pak Army After Intermediate
Age: Candidates should have the age of 17-22 (relaxation of 3 months)
Gender: Male
Marital Status: Unmarried person
Nationality: Nationality should be of Pakistani
Height:  Physical standards is 5′-4″ (162.5cm)
Weight:  as per the body mass index
Qualification of Joining Pakistan Army:
You should be having Matric Certificate and Matric Detailed Marks Sheet.
In case of 'O' lvl/'A' lvl, you should be giving the submission of Equivalence Certificate issued by IBCC is mandatory.
You should be having the education, in FA/FSc and should be having the minimum 60% marks. If you have secured 60% marks then you are eligible to apply in the Pakistan Army.
If you have domicile of areas like Balochistan, FATA, Gilgit-Baltistan, District Neelum Azad Jammu Kashmir and also District Kohistan, Chitral, Dir and also Tehsil Bala Kot of district Mansehra in KPK, Tharparker and Tehsil Umer Kot in Sindh, District Rajanpur, Area of Cholistan Desert, Drawer Fort, Salamsar, Mojgarh and Dingarh of Punjab, then all these candidates will be having the relaxation of 55% marks in FA/FSc.
If you are from Serving Army Soldiers then you have to 50% marks in FA.FSc.
How To Join Pak Army After FSc Pre Medical
Those candidates who have complete their Intermediate level education in the FSc Pre Medical can also Join Pakistan Army though the Medical Cadet Course. In this Course candidates apply for MBBS and BDS admission in the Army Medical College Rawalpindi, CMH Lahore Medical College, Bahria Medical and Dental College Karachi, CMH Bahawalpur, CIMS Multan and Quetta Institute of Medical Sciences. If you are selected then after completing your MBBS or BDS Degree from these Medical Colleges you get ranked as Major in the Pakistan Army.
How To Join Pak Army After FSc Pre Engineering
All those candidates who have clear the FSc Pre Engineering can join Pakistan Army through join corps of Engineering in Pakistan. The course of this name is Technical Cadet Course. So all Male Students who have completed their FSc Pre Engineering and Computer Sciences with at least 60% marks in the Intermediate level are eligible to apply for this Course
Regular Commission Technical Cadet Course
PMA Long Course
How To Join Pak Army After ICS
This course is considered to be the one of the tough courses to join the Pakistan Army. All those candidates who have complete their intermediate can join this course which is named as PMA Long Course. Only the Male candidates are eligible to apply for these PMA Long Course. After the initital test if you clear then you will qualified for the ISSB and if recommended there then you will go for the Pakistan Military Academy PMA Kakul for a trainig of 2 years.
PMA Long Course
Technical Cadet Course
How To Join Pak Army After ICOM
ICom is commerce field so if you have completed your Intermediate in ICOM Then do not think that you cannot apply for the Armed Forces like in Pakistan Army. In the PMA Long Course Eligibility Criteria it is clearly mentioned that the candidates who have complete Intermediate it is not mentioned every where that in which degree so you can also apply for the PMA Long Course
How To Join Pak Army After FA
FA that is Fine Arts. This Subjects is considered to be for those students who are really really week in their studies which is totally a wring subjects. many of the students choose FA Subjects or Courses because they have thier Interest in the Arts Subjects rather then the Science Subjects. Here are some way for those who have done Intermediate in FA that how they could join Pakistan Army After Intermediate.
How To Join Pak Army After Intermediate for Female
Those Female Candidates who have complete their Intermediate and wanted to join Pakistan army can do this by joining the course Armed Forces Nuring Service (AFNS). After the selection and Completing the Course BS Nursing in the army Medical and Dental Colleges of Pakistan these candidates are appointed as the Lieutenant in the Pakistan Army.
How To Register For Pakistan Army
You can register yourself through internet
You can also visit the AS&RCs selection center along with your essential and necessary documents and prospectus fee.
Selection Procedure To Join Pakistan Army:
You have to appear in the Written/Intelligence Tests. It is based on Multiple choice questions of English, Pak studies and also Islamiat and General knowledge.
Then you will be called for Physical test. It includes 1.6 km run in 8 1/2 minutes and 15 repetitions of Push Ups in 2 Minutes and also 15 repetitions of Sit Ups in 2 Minutes, 3 repetitions of Chin Ups in 2 minutes and also ditch crossing 7′.4″ X 7′.4″ with depth of 4′
Then you will be move forward for the interview.
Then you have to give the ISSB test.
Documents Required Ti Join Pakistan Army
You should be having the original certificate and also detailed Marks Sheet of Matric/FA/FSc / Equivalent.
You should be having a computerized National Identity Card but it is for those students who have age 18 years and above. Others can have a Computerized Form "B"
You should have attested photocopies of above mentioned documents.
Yous should have a 6 x Colored photos duly attested.
So, this was all about of How To Join Pak Army After Intermediate FSc, ICS, ICom FA, stay tuned with us and get all the updates about the admissions of Pak Army.